Not happy with the way notifications show up on your Apple iPad? Don't like the banner/alert styled notifications that obstruct your view when you're working on something or playing a game? Well, if so it is time to rejoice, NotiPad is here!
NotiPad is a new notification system for the iPad, which is inspired by the Growl notifications on Mac OS X. We all love Growl, the unobtrusive notification system that alerts you when you have a new tweet, email, text etc. With NotiPad you get similar notifications on your iPad that can be made to appear on either the left or right corners of the  screen. You can single tap on the notification to launch the respective app and double tap to dismiss them. Options to change animation style for notifications are also found in the Settings, along with the ability to silence notifications.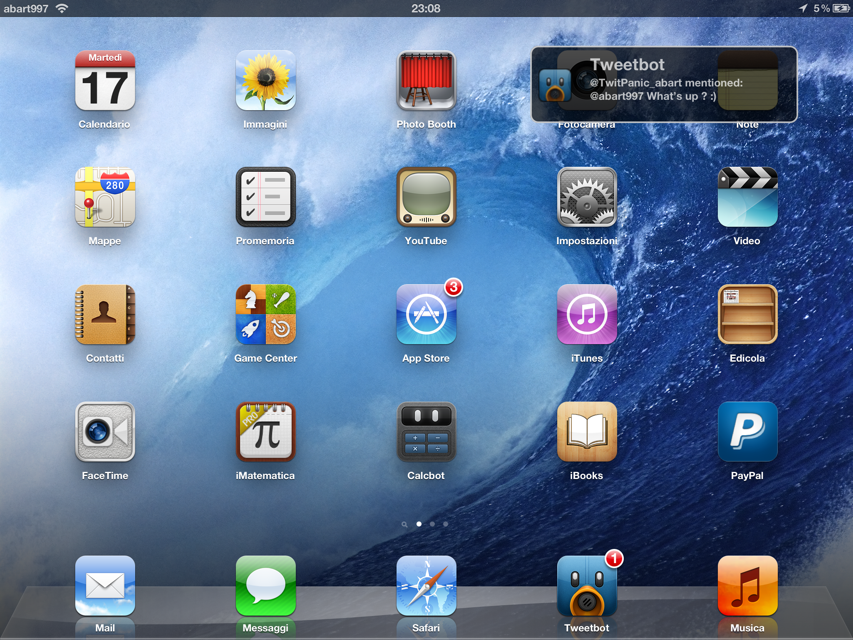 This is an iPad only tweak and requires iOS 5 or higher. In my opinion, this is definitely a better notification system than the stock iOS 5 notification system. It's currently available in the BigBoss repo for $1.00! Try it out and let us know what you make of it in the comments.