The newly released Face Off Cydia tweak allows you to configure your iOS Device so that when you place it face down the screen turns off and then when you pick your device up again, it turns back on. This is useful for those who want to keep their device unlocked for long periods of time, but want to conserve as much battery life as possible.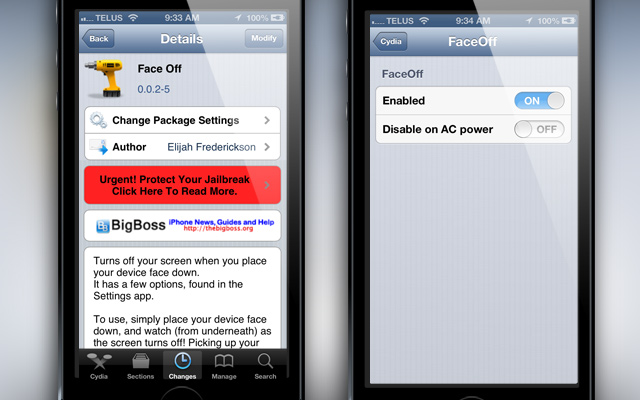 There is a couple settings that the Face Off Cydia tweak comes with and they can be configured in the Settings app. The two settings available are simply a killswitch and a toggle to enable or disable the functionality when your device is charging.
I personally found Face Off to be a little bit finicky to get working, but most of the time it functioned as advertised. If you are interested in the tweak you can find it in the BigBoss repo for free. Be sure to let us know what you think of the tweak in the comments section below.