EqualizerEverywhere is a new tweak that adds a system wide equalizer setting to any app that can play music. With this tweak, you can tweak your EQ settings and it'll be automatically applied to all the apps.
Once the tweak is installed, you can access the Equalizer settings from the Control Center. Slide left on the music controls in Control Center to reveal the 10 band equalizer. It features Preamp and plenty of Presets such as Club, Rock, Techno, etc. The tweak is also compatible with Auxo 2, CCLoader and InsomniaScreenX.
You can also customize the tweak from the Settings app and it works on pretty much any app. The likes of YouTube, Music, Spotify, SoundCloud, Rdio and many more work with this tweak.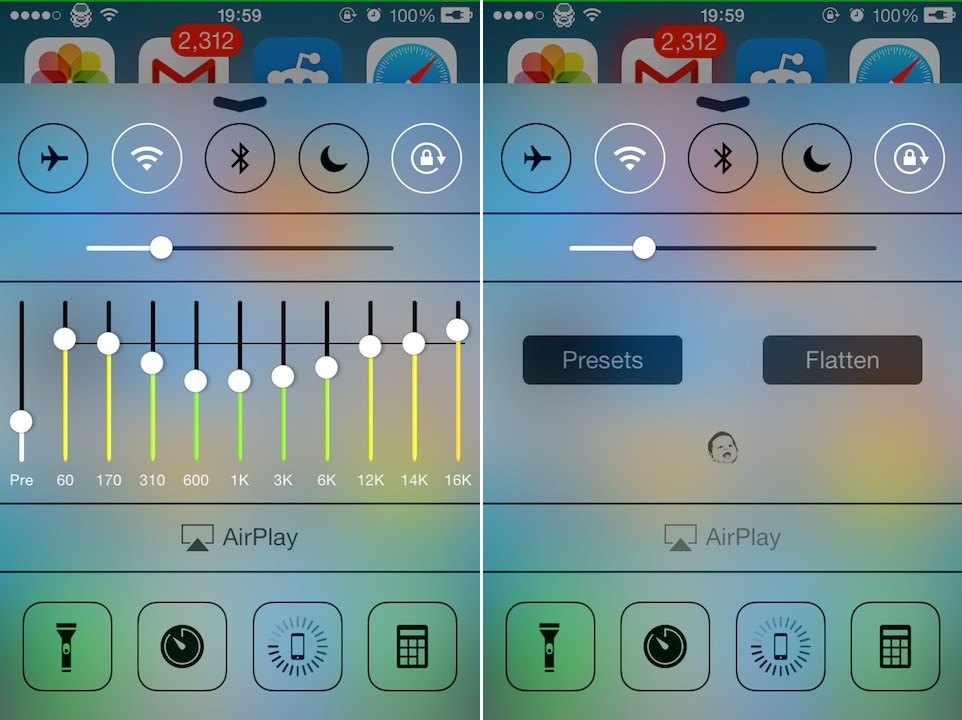 EqualizerEverywhere is currently available in the BigBoss repo for $3.00, which isn't a lot for a tweak that does this. Be careful when you're playing with the EQ settings on your iOS device, you could end up destroying the external speaker.
What do you think of this tweak? Would you buy it?