On most desktop web browsers, it is possible to access a list of all the websites you previously visited in a tab by holding down on the back button. By default, this feature isn't available in Mobile Safari, which offers the option of going through the browser's history or pressing "back" several times. BackForWardList iOS 5 makes the native lists used to power the default back and forward buttons accessible, allowing the user to quickly access previous pages, and quickly return later on.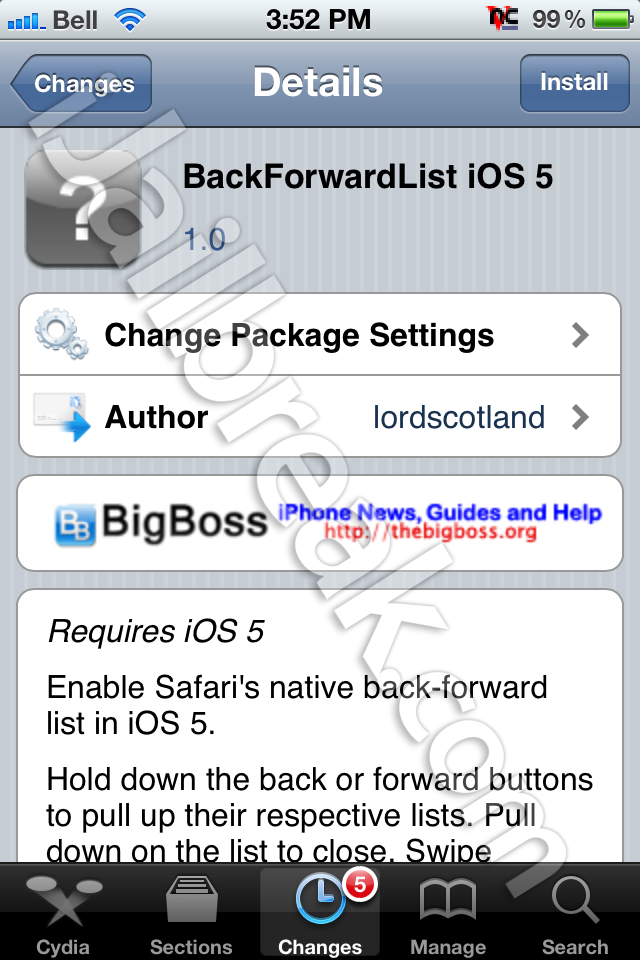 All you need to do is hold down either the back and forward buttons, and then select the page you want from the list. BackForwardList iOS 5 includes a feature where items can be quickly deleted from the lists that populated by the back and forward buttons by swiping over them (similar to OneByOne Safari). Keep in mind that deleting the list would only have the same effect as closing a tab; that items deleted from the back and forward lists operate on a separate continuity from your browser's global history. This means they won't disappear from your browser's history or saved search, though you can use OneByOne Safari to quickly nab those too.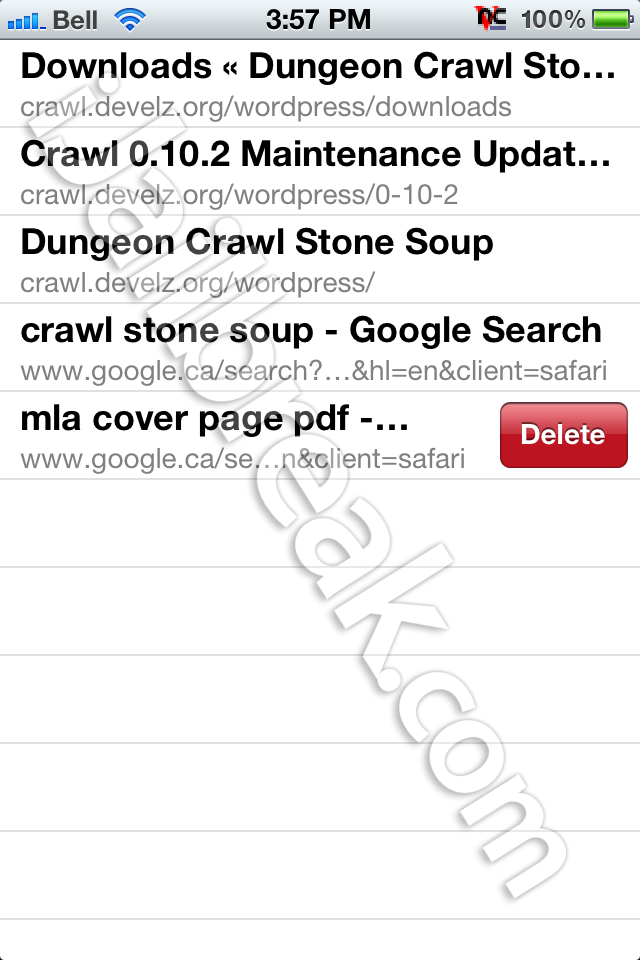 You can download BackForwardList iOS 5 for free on Cydia through the BigBoss repository. Depending on whether you make frequent use of the back and forward buttons, you may find that BackForwardList iOS 5 is an essential tweak for tricking out Safari on your iPhone or iPad.
Do you bother with back and forward buttons, or do you re-open fresh pages? Share your thoughts in the comments section below.