We very rarely cover WinterBoard themes here on iJailbreak.com because most of us are not huge into theming. Today is an exception, however, as a theme by the name of 1mpAct i5 for the iPhone and iPod Touch caught my attention in Cydia's Changes tab. 1mpAct i5 is a theme created by Mack 83 and it is superb to say the least. The amount of time that must of went into creating the UI elements must have been ridiculous.
1mpAct i5 essentially themes every area of iOS you could think of, there really is hardly anything left un-skinned. It really makes for a unique experience because it doesn't even feel like your iPhone or iPod Touch is even running iOS anymore. More of a dark and grungy operating system that is sure to turn some heads.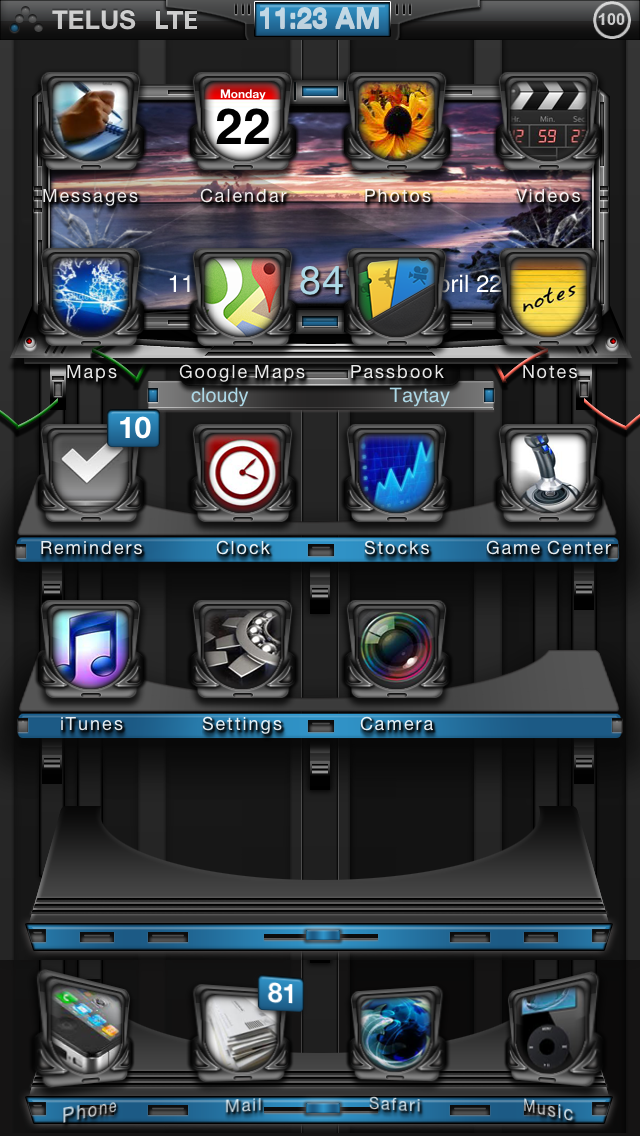 Some areas that really stand out from others is the lockscreen, the Music app, the Calculator app, the Messages app, the phone dialer and the Calendar app. Be sure to check out my walkthrough video of 1mpAct i5 below and also some of the images included in the gallery beneath the video.
Among other things there is support for any App Store application thanks to auto-skinning and also quick-loading indicators for apps. The only issue I had with this theme was that there is not support for WeatherIcon 6 at the time of making this video. When you have this theme running with the tweak it does' theme the weather icon properly. Another thing you will want to keep in mind is that you will want to install Lockscreen Clock Hide from Cydia otherwise it will interfere with how the lockscreen looks.
1mpAct i5 is available on the ZodTTD and MacCiti repo for a price of $2.99. It is a little bit too radical to keep installed on my iPhone 5, but I know others will fall in love with it. Let us know what you think of it in the comments section below.