The Samsung Note 7 has now officially been discontinued after less than 2 months on the market, Samsung have decided to call it a day on their attempt of a flagship model. Launched in August 2016, it has done nothing but hit major headlines, for all the wrong reasons.
Originally, with the explosion issues this was due to early models having a faulty / poorly made battery in them, following Samsung's recall and replacement program. This has evidently not worked as after the last week, there have been several experiences of the phones bursting into flames or starting to smoke.
This smoking and bursting into flames is not just for the devices that were plugged in charging however, a number of reports have stated that the phones started to heat up to ridiculous temperatures even when left on the night stand overnight with a large number of people refusing to charge the devices unless they were awake and could watch them charging, to prevent being caught unawares.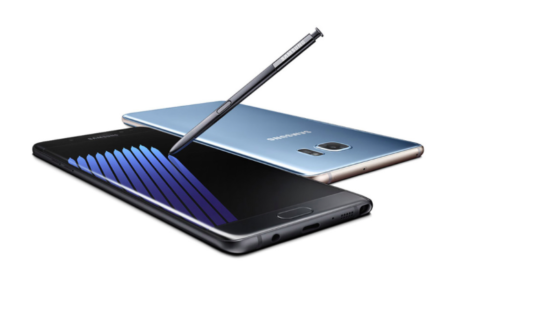 The Wall Street Journal reported that Samsung has officially axed the Note 7 project, meaning that there will be no more sales or production of the devices. A spokesperson on behalf of Samsung officially told TechCrunch: "We can confirm the report that Samsung has permanently discontinued the production of Galaxy Note 7."
The Note 7 battery issues were far from minor however, with some experiments reckoning that simply minor pressure on the battery region of the device would cause it to combust. It would strike most people as obvious that these issues be discovered within pre-production models however whether they were we won't know, Samsung has definitely lost some significant market share with this shamble of a launch. Their stock price has been fluctuation recently due to the reports of explosions hitting major newspaper headlines as well as other media sources.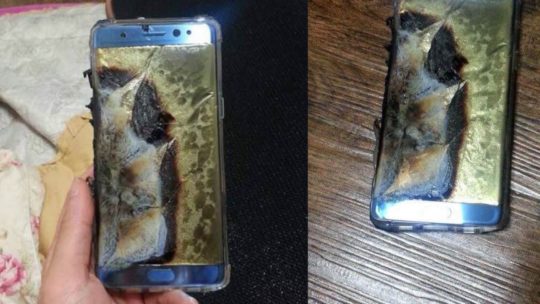 Image Source: gizmodo.com
Apple has, of course, benefited massively from Samsung's mistake with their shares up 2% for the first time since December, whereas Samsung has had over $1.8 billion wiped off of its market value. Of course, this is pocket change for these multi-billion dollar companies however it is the principle that counts.
Did you have much luck with a Note 7 or did you decide you didn't fancy burning down your house? Leave a comment down below letting us know you're opinion on the matter or your experience with the device.