Last month, the Wall Street Journal reported that Amazon will be launching its own set-top box to compete with the Apple TV in April. And just like that, Amazon announced the Fire TV today!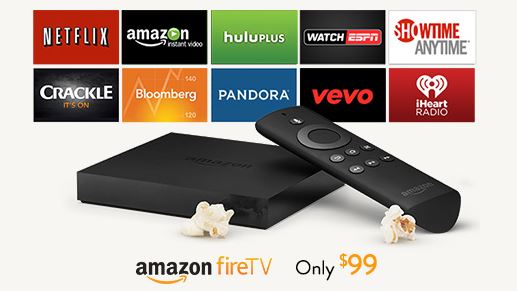 Amazon's Fire TV aims to directly compete with the likes of Apple TV, Roku and Google's Chromecast. WSJ reported that Amazon's set-top box would be similar to Google's Chromecast in design, but as it turns out, it's more like the Apple TV and Roku. A rectangular shaped device, with a remote that has a built-in mic for Voice commands.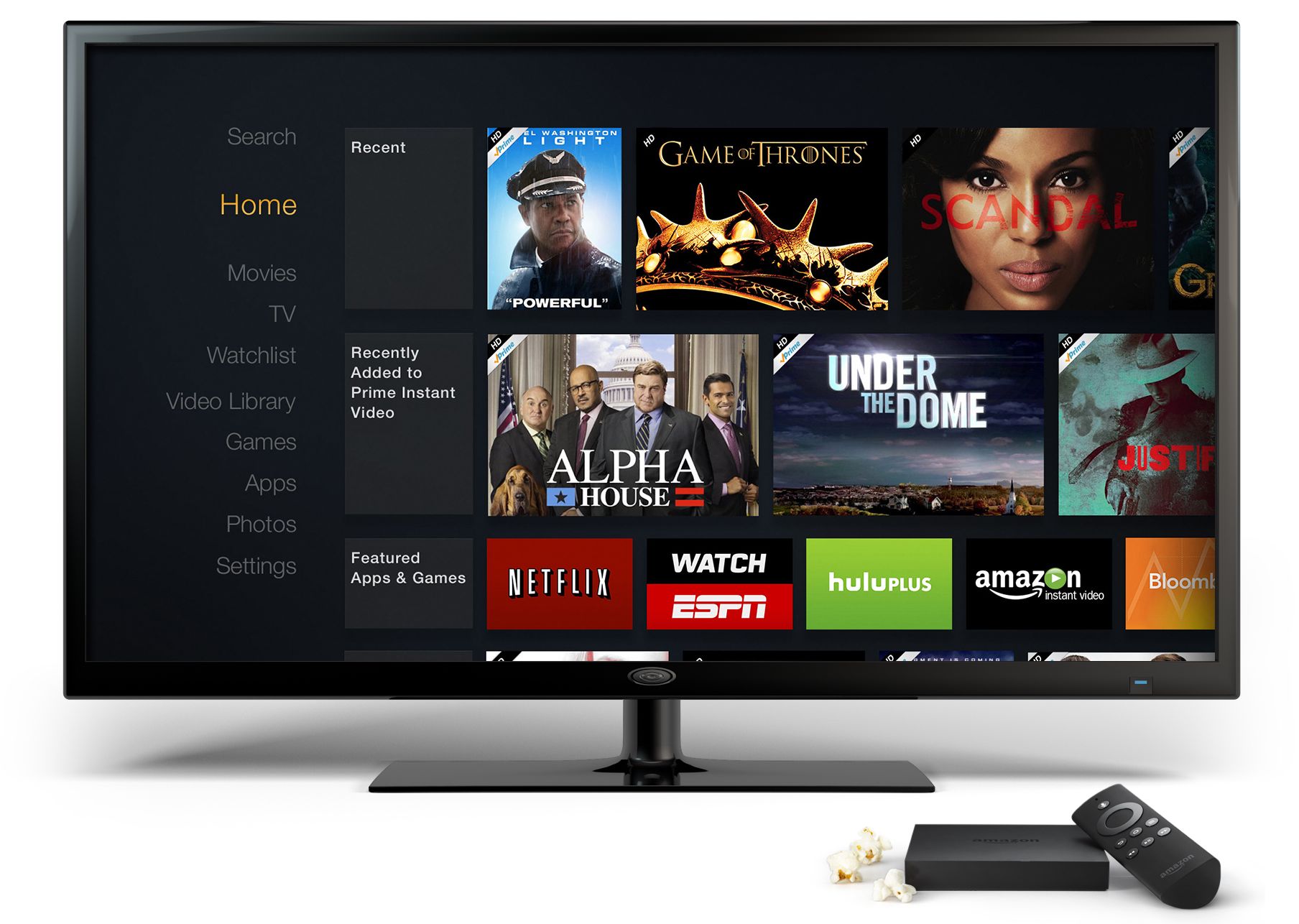 The Fire TV runs on a custom version of Android OS called Mojito and is powered by a quad-core processor with 2GB of RAM. It also has a dedicated Adreno 320 graphics engine that lets it stream full HD videos and games to your TV screen. Other features include dual-band, dual-antenna Wi-Fi, 7.1 Dolby Digital Plus surround sound, a Bluetooth remote and will come with Hulu Plus, Netflix and Amazon Prime out of the box. Other services will also be available eventually.
Fire TV features a world-class quad-core processor with 3x the processing power of Apple TV, Chromecast, or Roku 3, and a dedicated Adreno 320 graphics engine that processes 57 billion floating point instructions per second, for lightning-fast graphics and excellent fluidity. Fire TV comes with 2GB of memory, 4x the memory of Apple TV, Chromecast, or Roku 3, so content loads faster and games run smoother.
As Fire TV runs on Android, you can also play games by opting to purchase the optional Game Controller. You can play titles like Asphalt, Minecraft and many more.
Amazon has priced the Fire TV at $99, similar to the Apple TV and Roku and it's available right now from Amazon. You do get a lot more than the Apple TV and Roku, and it's definitely more feature packed than Google's Chromecast. But, would you buy it? Let us know in the comments.