In the last update of RedSn0w the iPhone Dev-Team added a feature that would enable you to backup certain directories on your iPhone, iPod Touch or iPad. We even showed you how to take advantage of this new feature to back up your SAM Activation Ticket to preserve your unlock. Now the iPhone Dev-Team have pushed a very small update for RedSn0w (RedSn0w 0.9.10b8b) that fixes some errors to do with how files were named on the Windows operating system. You can take a look at the official update description in the quoted area below…
Update #3b: The 0.9.10b8b update to redsn0w makes the zip files more compatible with the native Windows explorer (which doesn't like leading slashes in the filenames).
As this update was also pushed to the Mac OS X version of RedSn0w we assume that there were also some minor bug fixes included to make things more stable while Jailbreaking your iPhone, iPod Touch or iPad.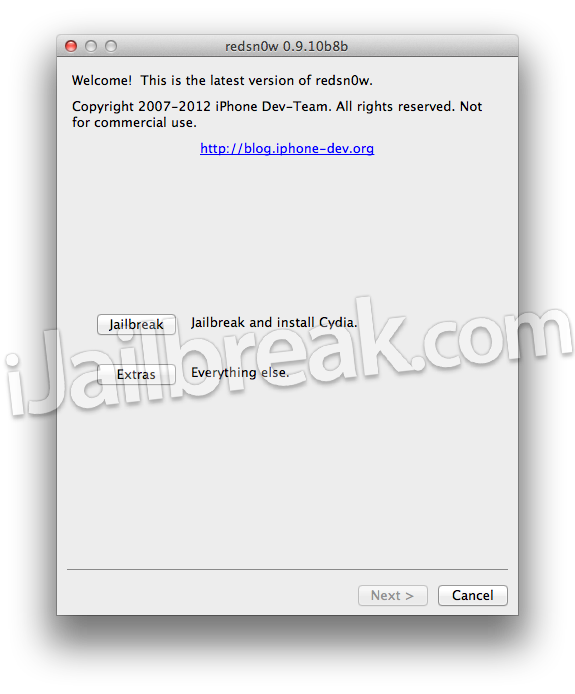 You can download RedSn0w 0.9.10b8b from the iJailbreak Downloads Section or from one of the direct links below.
Download RedSn0w 0.9.10b8b (Windows)
Download RedSn0w 0.9.10b8b (Mac OS X)
We are also going to be pushing some updated how to guides for Jailbreaking your iOS device with the latest version of RedSn0w shortly. Until that time please stay tuned and leave any further questions or thoughts in the comments.