Tomorrow, August 19, will mark exactly one month since the Motorola Triumph hit shelves in the U.S. While this method to stick-root the device was found shortly after the devices release, here's how to do it in case you missed it.
This iJailbreak.com how to tutorial will show you how to root the Motorola Triumph.
SUPPORTED DEVICES:
Motorola Triumph
OS(s) NEEDED:
Successfully tested on stock Android Froyo 2.2.2
PROGRAMS REQUIRED:
GingerBreak v1.2 (Link)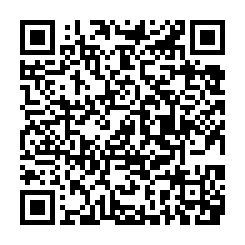 HARDWARE REQUIRED:
Motorola Triumph
STEP 1: Prepare Device for Root
Go to: Settings > Applications > Development. Ensure that USB debugging is enabled.
STEP 2: Install GingerBreak
1 a) Follow the link above to download the GingerBreak 1.2 .apk installer from xda-developers. Once the download completes, place the .apk on the root of your phones SD card.
1 b) Scan the QR Code above and download the .apk to your SD card.
2) Use a file manager (We recommend ASTRO File Manager) to launch the .apk and install GingerBreak 1.2 to your device.
STEP 3: Root Device
Open your app drawer and launch 'GingerBreak'. At the prompt, tap 'OK'. Tap 'Root device' and wait until your device is rooted!
Keep your eyes out for our review of the Motorola Triumph from iJailbreak.com writer and Triumph owner Jase Watson coming soon!