How would you like the benefit from being able to keep track of the data you are using?
Even though some people have unlimited data plans they have to be careful or they will run the risk of their data speeds getting throttled. WeeTrackData7 for Notification Center is a widget which keeps track of your cellular data usage, developed by Albert Schulz.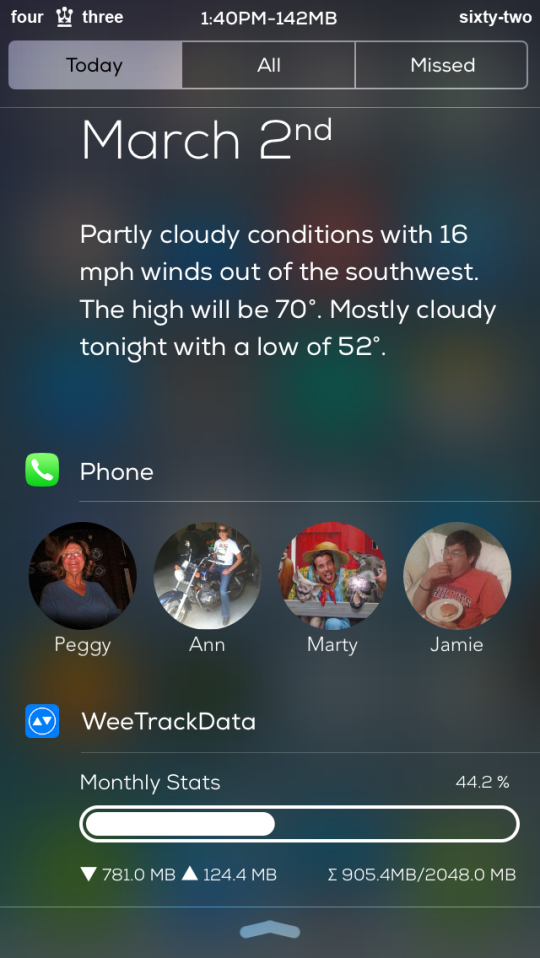 The widget displays the amount of data a user has downloaded, uploaded and the total amount of data used out of a users monthly limit. Users can swipe to the left to track the last seven days, and today's usage.
After you install WeeTrackData7 head over to the preference pane in the Settings application where you will find some options for the widget.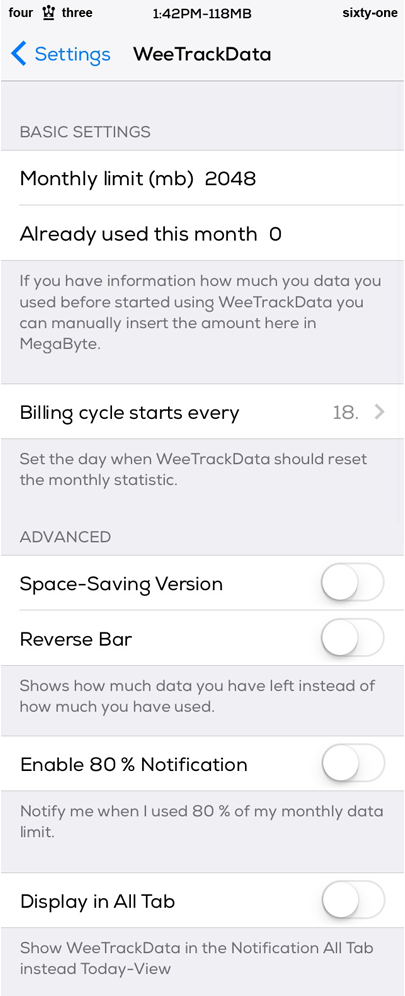 Users can enter the amount of their monthly data limit and the amount of megabytes already used if you happen to have that information before installing the tweak. Next, users can choose when their billing cycle starts, 1-28 or the last day of the month in order for the widget to reset itself after the end of the month.
There are some other features in Advanced settings like a Space-Saving version which compresses the widget's size in the Notification Center, Reverse Bar, which shows how much data users have left instead of how much they have used. In addition, there is an option to enable the 80% Notification which will notify users when they have used 80% of their monthly data limit, and a display in all tab which shows the widget in the Notification All tab instead of the today view.
WeeTrackData7 for Notification Center seems to be a nice and easy tool to track your data usage, where it can be found is in the BigBoss repository for $1.99 and it's a free upgrade to those that previously owned the original widget. Let us know what you think of the widget in the comments section.