Activator is one of the most useful tweaks in Cydia because it is an expandable system for launching other apps and tweaks. We recently featured an iJailbreak Toolkit for Activator plugins and extensions, but more tweaks are available to expand Activator's raw functionality every day.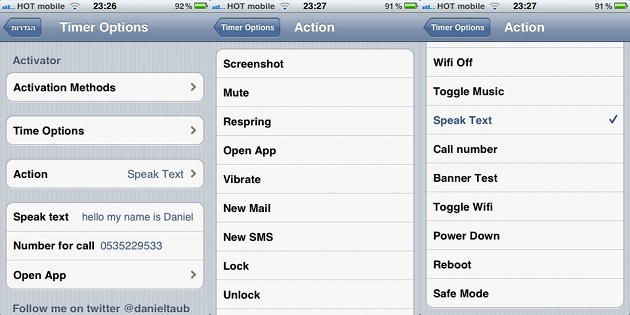 The Tweak: Timer Options is a tweak that sets timed actions through Activator inputs. You can set the activation methods, the time options, as well as the action to perform from the Settings menu. There are 16 built-in actions, including powering down the phone, entering safe mode, locking the device, making a call, reading preset text, or opening an app.
Trigger the timer through Activator, then in hours, minutes, or seconds Timer Options will act.
Caveats: Make no mistake–I think the ability use a timer to set toggles or launch apps is great for automation, and it's a niche we don't have a lot of alternatives for. The problem is I don't see the point in using both a timer and an activator gesture, especially for the limited number of functions available. Why set your phone to turn off in 5 minutes, when you can just spring an Activator gesture to turn your phone off? It would be more useful to spring recurring toggles based on a clock or a calendar, so your phone always shuts off at 10PM except on, say, weekends. Unfortunately this 'set and forget' feature isn't available.
It's also a shame that the number of timer actions is limited to one. For a paid app, it should be possible to set a larger number of timed activator conditions drawing on the full rage of actions Activator is capable of.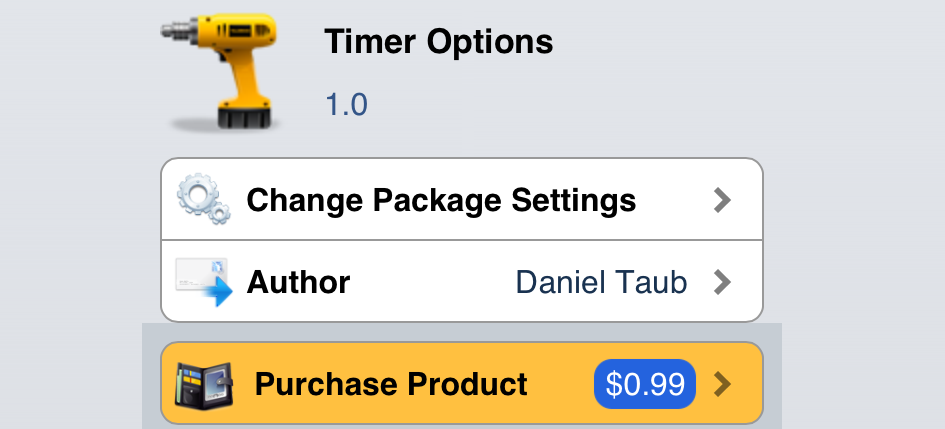 Where to find: Timer Options is available on Cydia in the ZodTTD & MacCiti repository. The tweak costs $0.99.
Would you like to be able to set timed Activator triggers on your iPhone, iPad, or iPod Touch? Share your thoughts in the comments section below.