Last Wednesday, the Pangu team released a working jailbreak for iOS 9/9.0.1 and 9.0.2. The release was very much unexpected as we were eagerly waiting for an iOS 8.4.1 jailbreak instead. Good timing too, as Apple could release iOS 9.1 any day now and that can make the current exploits used by the Pangu team, void. At least we believe that's the reason behind the unexpected release of Pangu 9.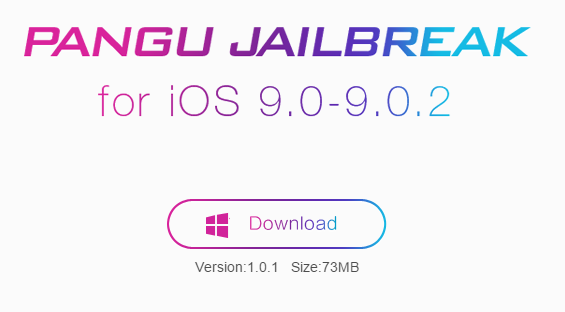 We're sure most of you have already jailbroken your device running on iOS 9. If you haven't, you can follow our easy tutorial on how to jailbreak iOS 9 using Pangu tool. It's really simple.
Now, every time there's a new jailbreak, the Cydia tweaks need to be updated so they can work with the new OS. Instead of writing a post the very next day of the release of a jailbreak, when most tweaks haven't been updated yet, we chose to wait till things got a bit more settled. So, here we are. It's a fun Sunday, time to try out your favorite tweaks. Only if they're compatible with the iOS 9 jailbreak.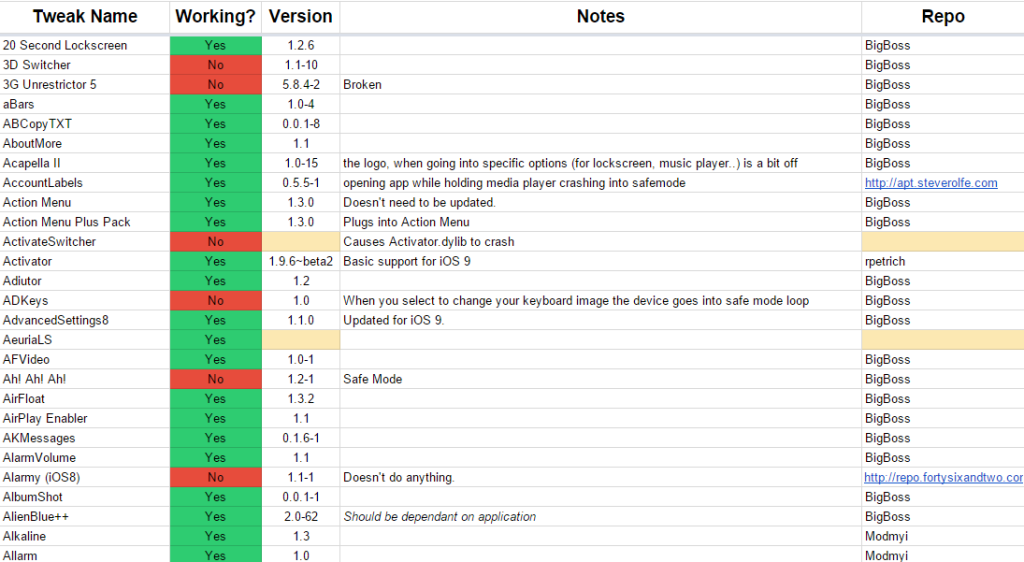 Most of your favorite and useful jailbreak tweaks have now been updated to work properly with the iOS 9 jailbreak. One of the most important tweaks, Activator, has been updated to work with iOS 9. Others like OpenSSH, iFile, SwipeSelection, CyDelete8, Apple File Conduit "2", BatteryLife and many more.
There's a whole list of tweaks that are compatible with the iOS 9 jailbreak. Most of them are working flawlessy, while others can be a little buggy. The entire Google Doc list link can be found below. The list also tells you which version of a tweak works best and what bugs are present.
Jailbreak Tweaks Compatible With iOS 9
A really nice resource for anyone looking for tweaks that are compatible with the iOS 9 jailbreak. The list is updated every day, so don't be disappointed if your favorite tweaks isn't compatible yet. It will soon be.
List out your favorite tweaks and let us know if they work for you on iOS 9.