Is Last.FM not cutting it for you? Does nobody upload mixes you like on 8tracks? (How many times can you listen to The Ultimate Disney Playlist, hits from the 80s, or the latest mixtape collection of so-called "indie" bands?) If you speak the Malayalam language, Devaragam can stream real Indian music to your iPhone.
Devaragam is a music streaming app for the Devaragam website. The Devaragam app's interface should be very familiar to users of last.FM: There is a are buttons to play/pause music, skip songs, and a slider to adjust the volume. (The app supports streaming in the background!) There is also an option to share currently playing songs on Twitter and Facebook. When you press play, the app randomly streams music from Devaragam's collection, as if it were a Last.FM station dedicated to music in the Malayalam language. I can't verify whether this app is representative of Malayalam music, I don't speak the language or know anything about Indian pop culture. All I can verify is that the app works just fine. My only caveat is that all the music is randomly shuffled in one playlist and the individual songs can be quite different.
The reason this app is on Cydia and not the iTunes App Store seems to be because Devaragam is a pirate service (in the sense of "pirate radio" stations) and doesn't have the rights to sell or distribute the songs they are streaming. The pop-up warning that appears when you first start the app explains that Devaragam should be considered a reference service, to make Malayalam music visible on the Internet, and that they recommend their visitors buy the original cassettes and CDs.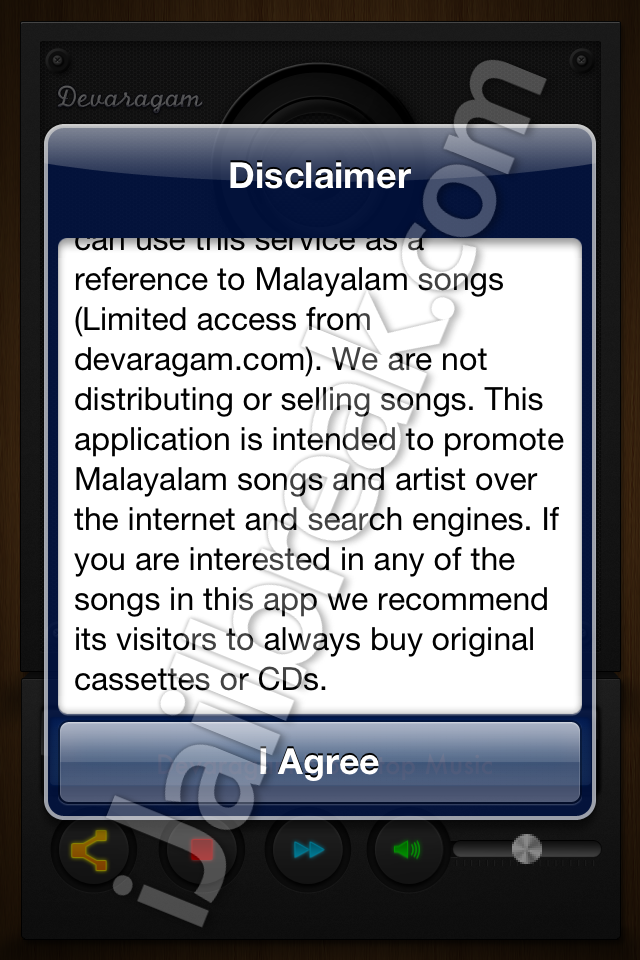 If you want to listen to a variety of songs in the Malayalam language on your phone, Devaragam might be your best bet. (8Tracks currently has 2 mixes that include the term "Malayalam," so you may be sick of hearing a paltry 16 songs on repeat.) You can find it in the BigBoss repo for FREE on Cydia.
Did you see the movie Devaragam? Let us know what you thought of it in the comments section below.