Apple markets the iPad Camera Connection Kit as a way to transfer photos from a camera (or iPhone) to the iPad. They don't market it as the full dock connector to USB host adapter that it has the potential to be. If you're not a fan of fussing with Bluetooth keyboards (or replacing batteries on the damn thing), you can use the Camera Connection Kit to plug in a Bluetooth keyboard.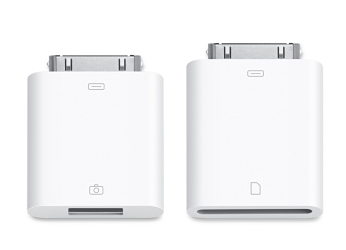 What, USB keyboard support doesn't impress you? Well, the Camera Connection Kit isn't limited to keyboards. It can also pair with USB microphones, headphones and headsets (oh my!). Unfortunately this hidden feature was restricted to the iPad product line.
Or it was, before the release of a tweak called CameraConnector. If you have a jailbroken iPhone or iPod Touch, the USB half of the Camera Connection Kit, and a buck to spare, you can connect all sorts of human interface devices to your phone.
We can't guarantee that the iPhone or iPod touch will be compatible with every USB peripheral you have, but it seems that iOS has some decent built-in support for headphones, microphones, and keyboards. Any tweak that can potentially expand the selection of high quality headphones for iOS is good in my books. It will be interesting to see if driver support for other hardware will be added by homebrew developers in the near future, such as the wired Xbox 360 controllers.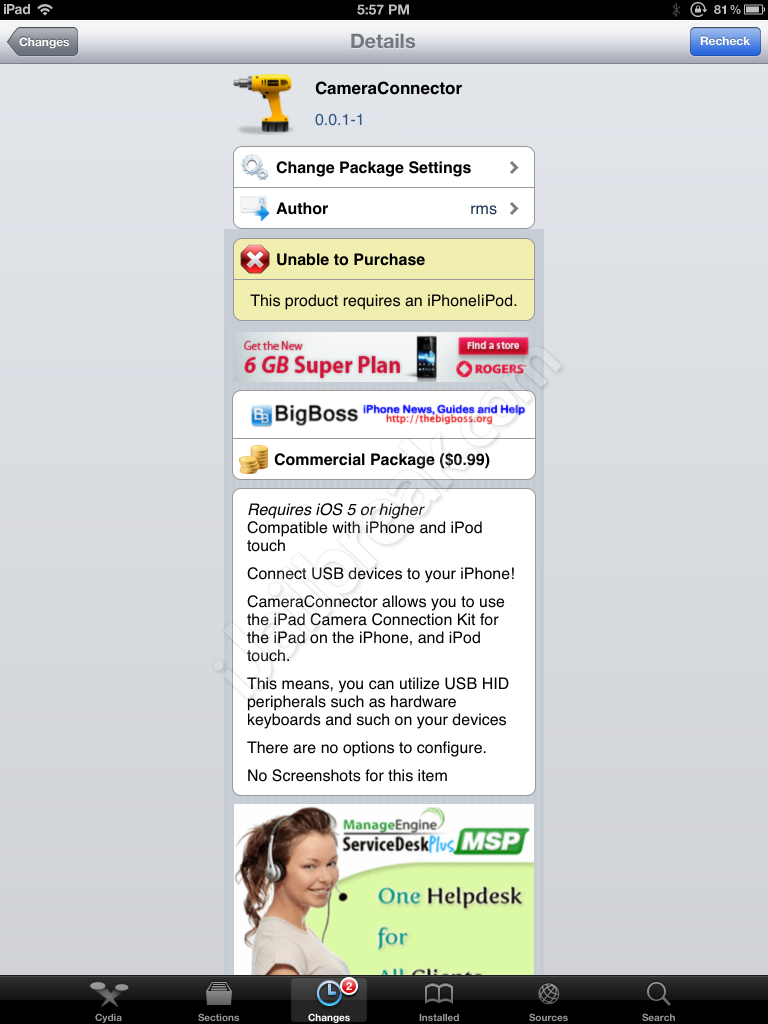 CameraConnector requires an iPhone or iPod touch running iOS 5 or later, and can be purchased for $0.99 on the BigBoss repository in Cydia.
What kind of USB connectivity would you like to see on your iPhone? Share your thoughts in the comments section below.