Apparently the Apple's default weather service, Yahoo Weather, is "notoriously inaccurate" in Australia. Rjharris has a number of tweaks in the Cydia Store that also replaces calls for Yahoo Weather information with data from the Australian Bureau of Meteorology. Unfortunately I am running a last-gen iPhone 4, I have not tweaked Siri onto my phone, and I do not live in Australia, so I can't verify how well Australian BOM Siri Weather works.
That said, if you feel Yahoo Weather's forecasts have been spotty you can snag Australian BOM Siri Weather from the BigBoss repository in the Cydia Store. The package is available for free, but may require its "companion app" Australian BOM Weather+ which costs $1.99. While the other app is not listed as a dependency when I attempt to install Australian BOM Siri Weather, it does not say if it works stand-alone.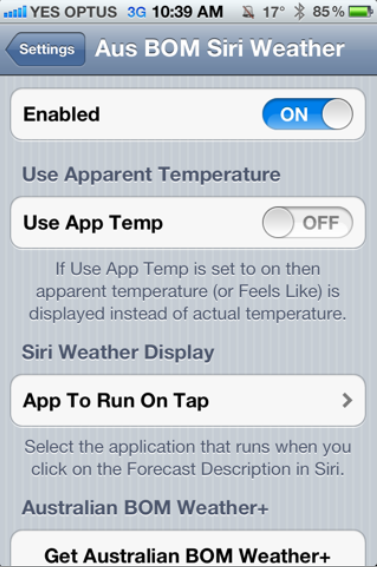 If you live in Australia, let us know if Australian BOM Siri Weather works without the $1.99 companion app in the comments section down under this post.