I came across AppRestrict on the ModMyi repo and although it's a little tweak, its usefulness is infinite. It is advertised as an 'anti-procrastination' tweak and that is what it does. It essentially allows you to limit what apps can be used and at what times.
For example, if you know you have a packed day of work ahead, it may be worthwhile turning off Facebook for a while, to stop you endlessly pulling down and refreshing for the next, latest post about something which, lets be honest, normally isn't that interesting anyway.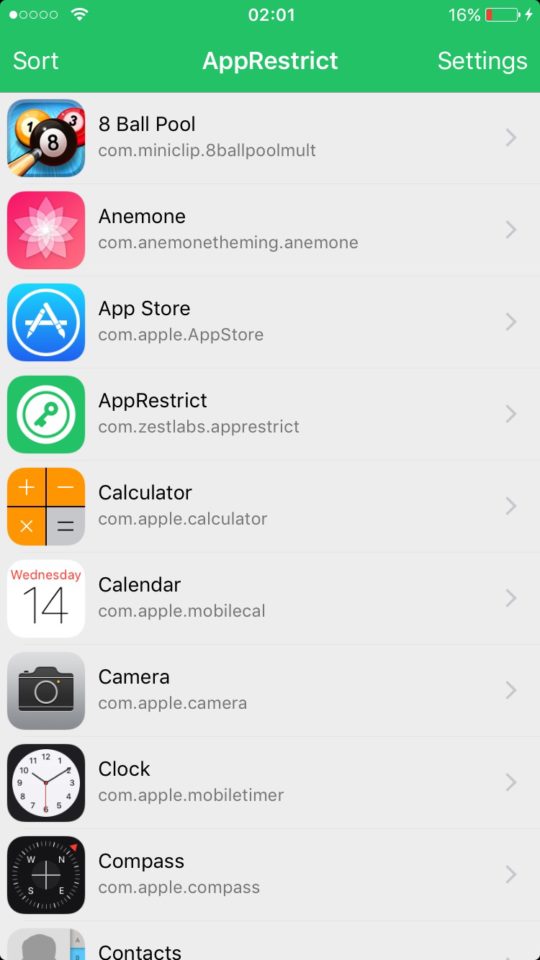 Do you class yourself as a 'workaholic'? Try using this to make sure you switch off from company matters such as the company email app, or maybe your invoicing app, or whatever it may be! When you go to launch it and find out it's restricted, it gives you a chance to think 'Do I really need to use this right now'? If the answer is no, then great! However, for urgent necessities, you can always disable the tweak.
With the latest update now preventing changes using TouchID and combining restriction power with apps hidden by tweaks such as 'Spoof', it receives regular updates which only makes it more useful. With options to set restrictions by time, and, a possible way of setting restrictions by location (perfect for forgetting about work, or for working harder) you'll instantly notice a boost in your productivity.
I used AppRestrict whilst writing this article, and the number of times it stops you from opening up Instagram simply because you don't want to do something, or opening up eBay to check on the latest bid of that item you checked on just one minute ago, it's a real life saver.
So go on, download AppRestrict from the ModMyi repo, and drop a comment down below whether it has helped you with your procrastination problems, or whether it's more of a hinderance than a hand.