Typically, going into Cydia and browsing the latest tweaks and themes is an awesome experience. Saurik has done a killer job on creating this amazing outlet for the jailbreak community to share all kinds of cool hacks for the iPhone, iPod Touch, and the iPad. There is one really annoying thing that happens occasionally, though. If a source is out of date, or broken, Cydia takes forever to start up.
Admittedly, this is our own fault, as the default sources are usually solid. It's when we start adding random sources, that may not be trusted, that we run into issues. The issue I had recently, was that when I backed up everything with AptBackup, and then restored later, I had a few repositories left in Cydia, but not on my sources list, so I could not easily delete them. With a bit of research, I figured out how to get rid of them.
Manually Delete/Remove Broken Sources/Repositories From Cydia
There is a few ways to do this. I just used iFile, and was able to do everything right on my iPhone. If you don't have iFile, or don't want to install it, you'll need to SSH into you device, or use something like DiskAid to access your root folders via USB.
Once your in, here's what you do:
Navigate to /private/etc/apt/sources.list.d
All your sources are in this folder. Tap the "Edit" button in the upper right, and delete the sources you don't want. (Be careful not to delete the default sources: bigboss.list, ispazio.net.list, modmyi.com.list, saurik.list, yellowsn0w.com.list, and zodttd.list).
If you do not see the source you want to delete here, you'll have to open up the cydia.list file, edit it, and delete the sources from there. (This was really easy in iFile, so I suggest that method). Once you've narrowed down your list, tap "Save" and "Done".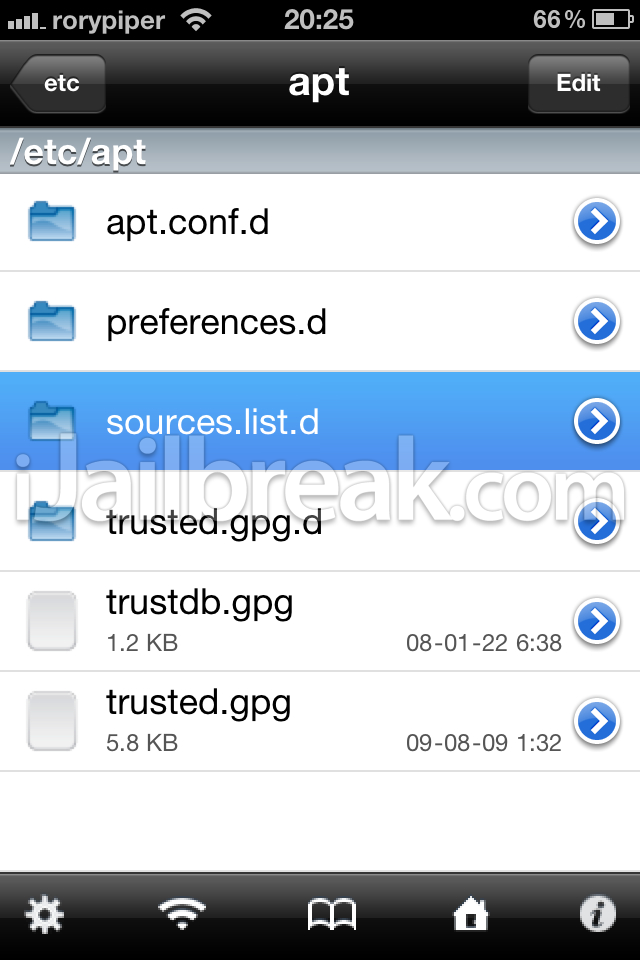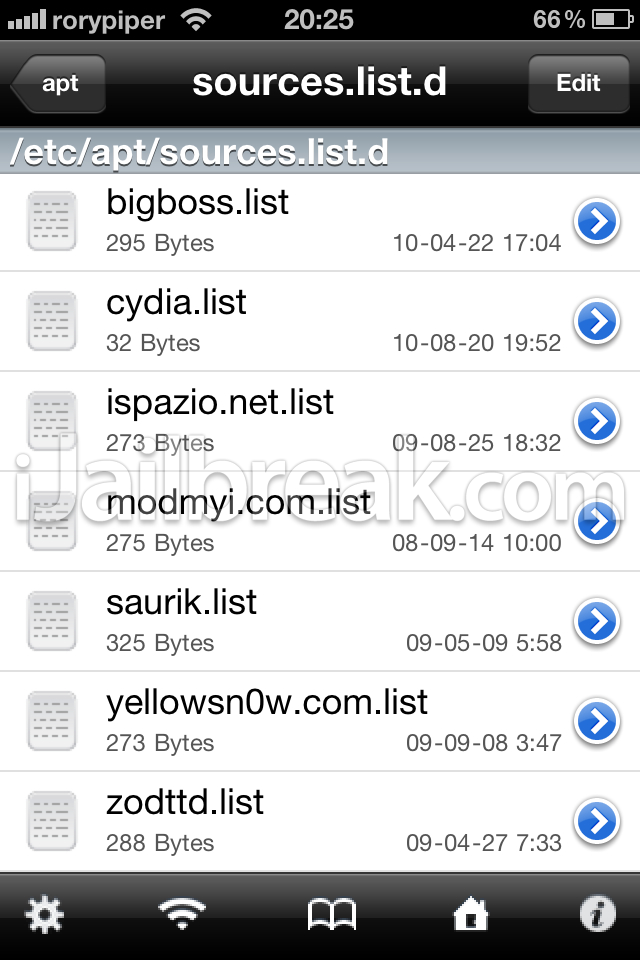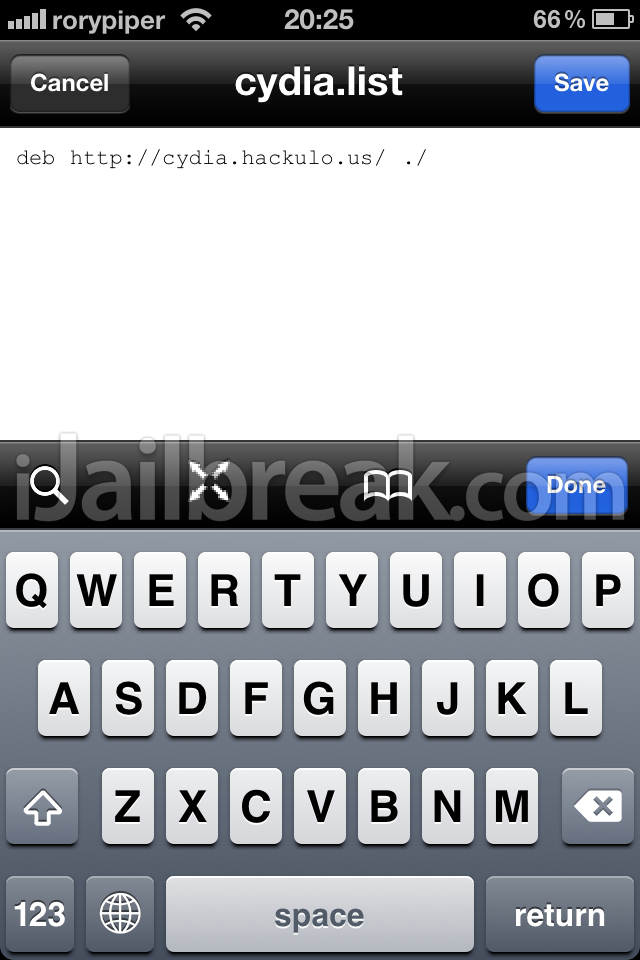 Now, the next time you open Cydia, all your errors should be gone. Leave us a comment below on how this method worked for you.