Things have been busy here around iJailbreak. Not only has the iOS 7 Untethered Jailbreak been released, but we have also been busy working on an KickStarter project called Evnt that we launched January 1st, 2014.
Getting this far has been the result of many months of hard work and dedication, and we are excited to share Evnt with you.
So what is Evnt? 
Evnt is a smartphone app and website which gives you the ability to create private or public photo and video galleries called Evnt Streams for events of any nature (e.g. sports games, concerts, weddings, or even breaking news) where you and other unconnected people can contribute media to capture the moment.
Using Evnt is simple:
Create a private or public Evnt with a few easy steps from your smartphone, tablet or desktop computer.
Invite friends, family, or unconnected people to the Evnt.
Start snapping photos and capturing video.
All of the photos and videos captured by those contributing will be fed into the Evnt Stream where anyone can watch the action unfold in real-time or after the event is over.  All of your media can also be uploaded to existing social networks of your choice such as Facebook, Twitter, and Instagram.
There are indeed other apps the have been released that are similar in terms of functionality, but their business model is geared towards Cloud online services where you need to sign up for monthly membership.
With Evnt we will be taking away monthly memberships, and making it free to use. Rather than simply being another tool, Evnt is a social network that you use in tandem services Facebook, Instagram or Twitter. It will keep you notified of events your friends and family are going to and will allow you to view pictures and videos instantly, live and from multiple perspectives.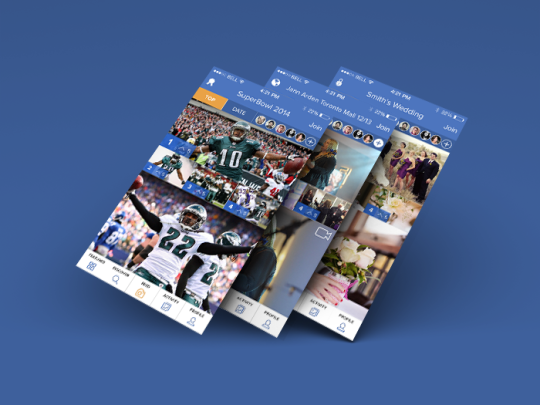 Check out our official KickStart campaign, watch our backing video and please support us if Evnt is something you want to see come to life.