A few years ago, when BlackBerry's still had a respectable share of the smartphone market, the proprietary instant messaging service on BlackBerry devices was actually pretty cool. BBM, an IM client that was native (and exclusive) the the BlackBerry operating system, was seen as a quicker and more efficient alternative to texting, and was used extensively by BlackBerry owners who were friends with other BlackBerry owners. These days, it's hard to find two people who know each other who still both own BlackBerry's, so the service isn't doing so hot anymore.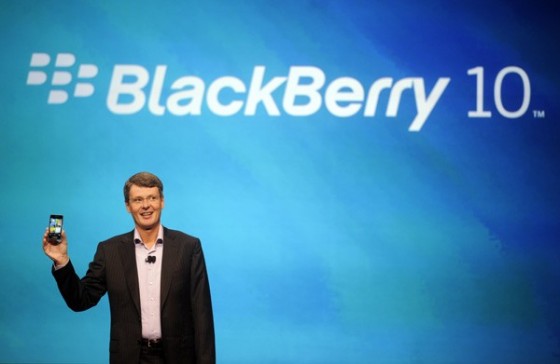 RIM's CEO has a plan to bring it back, though, and that plan includes video chat. In a shareholder meeting held today, CEO Thorsten Heins talked about the new improvements to BBM that would come along with their new operating system, BB10. Included in his list of proposed improvements was the implementation of video chat; it seems RIM wants to take on FaceTime in the video calling arena. As quoted by Engadget, Heins announced:
"BBM is a very strong platform… With upgrading it into a new experience, think about adding features on BB10 such as video chat, for example, within BBM. There's many other features to come with BB10 that will really level this BBM experience… which will upgrade that experience to a whole new social networking experience based on BBM… we want to use this to build a BlackBerry-driven social networking platform."
Whether enough people will return to the BlackBerry platform for the service to be useful is unclear at this point, but RIM seems to have a solid plan to bring BB10 – along with some new hardware options – to market later this year.
As some of you may be aware, most of the folks here at iJailbreak are Canadian, so we sort of have a nationalistic obligation to hope RIM gets back in the game. Our fingers will be crossed that the Ontario-based company can deliver on it's promises, but we're still not sure whether BB10 will be enough to lure us away from our iPhones and Androids.
What about you? Will BB10 tempt you to return to the BlackBerry fold?