Unless you purchase all of your music from the iTunes Store your iTunes library is probably cluttered with duplicate songs, as multiple spellings for one artist, and is a mess to deal with.
It's no secret that dealing with iTunes can stink at times and is why we're proud to bring this great piece of software to the table so you can now enjoy your music collection in peace.
Tunes Cleaner for Mac by Leawo is the intelligent iTunes cleanup tool that will allow you to transform your iTunes to perfection with ONLY a couple clicks.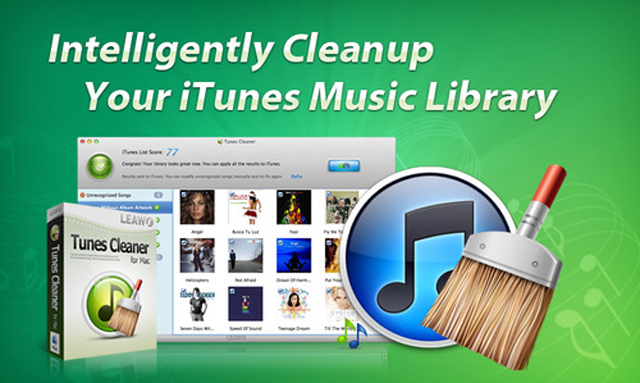 Any music lover who wants to take their iTunes music library seriously should consider this extremely useful piece of software. Take a look at some of its top features below.
Delete Duplicates: Duplicates can accumulate easily on iTunes. Clean 'em up!
Add Proper Album Covers & Artwork: Artwork adds a dynamic to your library that you will not appreciate until you experience it.
Add Missing Info Including Artists & Album Titles: Not only does this look great, but increases functionality on iPhones, iPods, & iPads.
Easy-To-Use Interface w/ Simple Program Operation: So easy that your iTunes will be cleaned and organize upon installation. Only requires a couple clicks to maintain!
For a limited time iJailbreak is able to offer Tunes Cleaner For Mac at only $4.99. That is a 83% discount over its normal retail price of $30! You would be crazy not to take advantage of it for this low of a price.