Maybe you've got a great app idea for this beautiful new platform, but you suck at design. Aesthetically-challenged app makers have no fear, because these templates give you great design without the skills or services of a designer.
You'll spend at least $1,000 hiring an app designer, so forgo the risk and investment and grab these templates instead. With seven beautiful, custom templates created by experienced mobile designers, you have options that are ready to use immediately, saving you hours of coding and designing.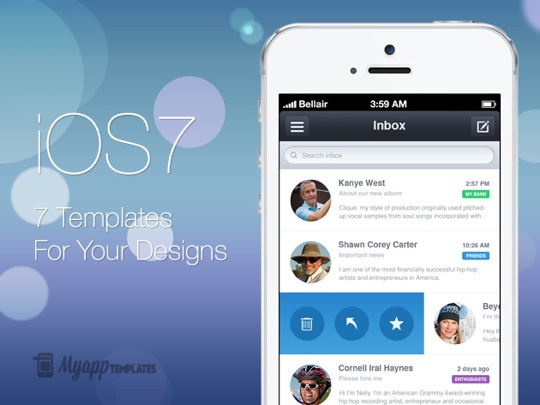 All themes are coded in high quality, native Objective-C and Java code, the best foundation to build your app. Plus, each template comes with the original Photoshop .PSD files and editable (in XCode) Objective-C source code, so you can customize to your heart's content.
So why do we love it?
These seven templates not only give you tons of flexibility to create a wide variety of apps, but they're all optimized and updated for iOS 7, looking clean, mean, and ready to go.
It couldn't be easier to start editing your app, just open the included XCode Project up in XCode (which you can download for free HERE) and you're good. You can even play around with your prototype on the included simulator or on your iPhone.
You can learn more about all of the templates, and pick them up if they interest you for only $29.99, by clicking the button shown below.