Have you ever wanted to create websites, but just don't have the time to commit to learning HTML, CSS or JavaScript? Well, then you will be glad to know that there is software that doesn't cost hundreds of dollars that allow you to do just this. Introducing MacFlux 4, a powerful website design software that allows individuals to create websites in no time at all. In fact, it is so easy a 5th grader could do it.
MacFlux allows you to easily build websites with its amazing WYSIWYG rendering engine, which means you can drag, stretch, and move objects like you can in a desktop publishing application, and your webpages will look exactly how you intended. All the code will be generated automatically for you! Of course, if you do know how to do basic programming MacFlux will become that much more powerful.
Lifehacker called MacFlux a "100% Dreamweaver Killer", Macworld gave MacFlux a whopping 5 star rating. There is no question that MacFlux is a powerful website creation software, and you would be crazy not to try it out right now as we are offering at a 73% discount. But first, take a look at some of its features.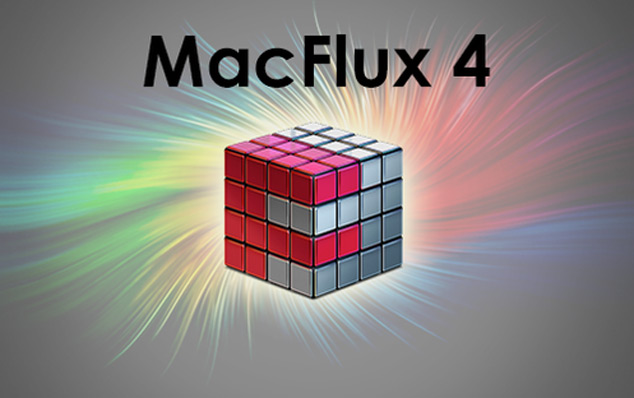 Powerful Mac Web Design Software: MacFlux provides everything you need to create and publish your own website the same day you start using it: pre-designed website templates, a drag-and-drop interface, simple palettes for style changes, and an editing interface that shows the website the way it would be displayed on the Internet. Professional web designers can even drill down to the source code to truly unleash their web design skills.
Easy Website Creation: You don't need to be a web developer or have any HTML experience to create and publish your own professional looking website.
An Interface That Simply Works: The SIMPLE interface does not overpower the web design environment so it is easy to navigate through the tools that will make your website great.
Quick-Start Templates: No need to know how to code from scratch. Create and publish your own website quickly by simply picking a pre-designed template for your blog, business website, online photo scrapbook, video showcase and more. You do not need to know HTML code, but advanced code editing is easily accessible to those who want it.
Advanced Font Support: Tired of using the same Web-safe fonts everyone else uses on their websites? Upload your font and link to it using CSS3 font code. MacFlux also supports the Google Font API, providing a simple, cross-browser method for using any font in the Google Font Directory on your web page. Unique fonts can help transform your content into an eye-catching, easy-to-read website.: Take
Advantage of The Latest Web Standards with HTML5: Worried about learning something new? No need to! HTML5 is simply an evolution of HTML4/XHTML 1.0 with new tags and techniques, and is ideal for those creating content for iPad. Also, most major web browsers already support HTML5, so there is no need to follow older standards when using MacFlux.
If you are interested in MacFlux click here for more information.