When you buy in bulk you end up saving a lot of money! Although this doesn't usually apply to applications, for a limited time iJailbreak is able to offer the Mac Productivity Bundle 4.0 for an insane price that is jam-packed with 9 seriously powerful Mac apps.
This handpicked Mac Productivity Bundle 4.0 has just about something for everyone so check out the goods inside and if you find something worth your while snag this offer before it's too late!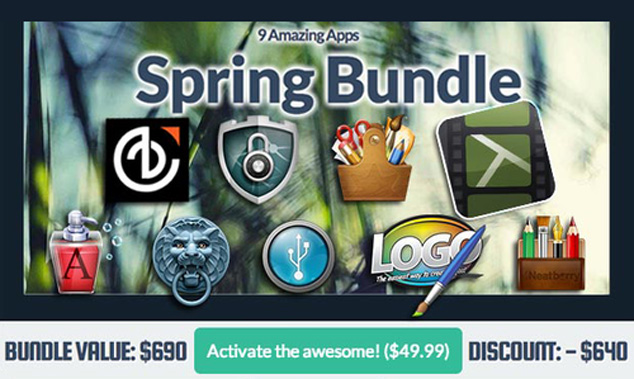 Camtasia for Mac ($99) – Quickly create engaging, high­quality videos.
Toolbox for Pages ($69.99) – Create professional and exciting content ranging from invoices and business cards to greetings and posters.
Mac Internet Security ($49.99) – Protect against all these threats with Mac Antivirus software from Intego: (VirusBarrier + Net Barrier).
TextSoap 7 ($39.99) – Clean up text, word documents, outgoing email, web pages, and more.
Logo Design Studio Pro 2 ($59.99) – Design a new logo in minutes using the flexible design tools of Logo Design Studio Pro 2.
DiskAid ($30) – iPhone file transfer software for Mac that gives access to the iOS file system using a USB connection or via WiFi.
Concealer ($20) – Hide and Encrypt Files and Passwords on Your Mac.
TrainSimple Design Courses ($297) – Certified Adobe Training courses including Photoshop, Illustrator and InDesign.
Sketcher ($20) -­ Turn any digital photo into the pencil sketch, watercolor or oil drawing.
These are some seriously powerful Mac applications that when bought individually would end up costing you $640! If you are interested in downloading all of these applications, however, iJailbreak is able to offer this package for only $49.99. That is a 92% discount over its retail price!
What are you waiting for? Click the button below for more information.