Nokia's Head Of Design Talks About The Lumia 920′s Design [Video]
Some time in the last couple years, possibly starting with Apple, it became customary to accompany the release of major new tech products will all manner of vaguely pretentious video footage. From gratuitous imagery of the product itself, to interviews wherein the designers of the new device tell your their lofty ambitions for its design, these things have become an expected part of most new product launches in the mobile market.
Nokia has no desire to be left out of this self-congratulatory video frenzy, and they've released a video with their Head of Design, Marko Ahtisaari, talking about the design goals and inspirations for the new Lumia 920. The flagship Windows phone is quite a solid piece of hardware, and Ahtisaari offers a bit of insight into the attention to detail Nokia put into the device when they designed it.
In amongst all the rather abstract, lofty designer speak, the Nokia design head makes some good points, and illuminates a bit about what Nokia was going for with the form factor of the Lumia 920. He says, "it's not interesting to do something different just for the sake of being different, you want to do something that's meaningfully better." That's a hard sentiment to disagree with.
He also calls Windows Phone 8, an operating system that Nokia has been one of the largest supporters of, "arguably the most personal smartphone user interface there is." There's obviously something about the Windows Phone OS that's attractive to Nokia, as they've eschewed the Android platform that so many of their competitors have adopted, in favour of two consecutive generations of Windows Phone.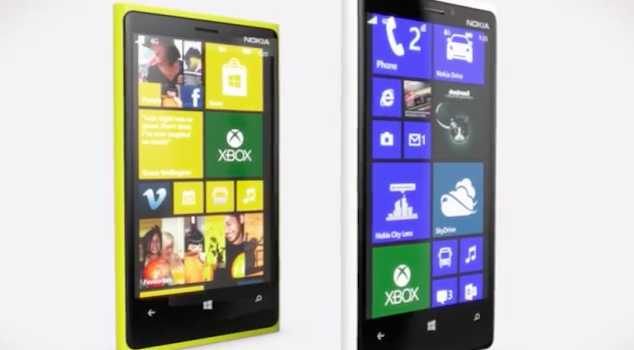 The Lumia 920 is available from most carriers now, so if you haven't seen one in person, stop by your nearest mobile shop and check one out. They really are an impressive device to put your hands on, and the polycarbonate body feels sturdy and unique among its rivals. We still have our misgivings about the Windows Phone 8 ecosystem, but there's no doubt that Nokia has done well on the hardware side of things.
Make sure you stay subscribed through our social media feeds, so that you never miss a beat, by liking us on Facebook, following us on Twitter and joining our circle on Google+.
Hey, you! Join the iJailbreak Insider for weekly newsletters, Jailbreak alerts, contests and more. (No spam, we promise)