If you have ever dreamed about creating your own website using HTML5 and CSS3 then we have the perfect course for you! For a limited time iJailbreak is able to offer a beginner HTML5 and CSS3 coding bundle that will teach you everything you need to know when it comes to utilizing the latest technologies to create websites.
This bundle is designed to get you up and coding HTML5 & CSS3 in no time, and not to worry the fundamentals of HTML and CSS are included so even beginners can start to code their own world.
It covers each language in great detail, reviewing BEST practices and modern principles. You'll learn HTML5 and how to implement new structural elements and the importance of a document outline.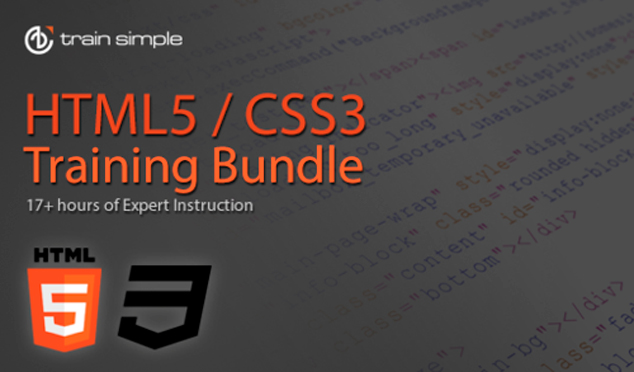 Throughout the entire course you will cover the following topics:
HTML5 Fundamentals
HTML5 Structure and Semantics
CSS3 Fundamentals
CSS3 Box Model
CSS3 Typography
CSS Layouts
All together there is 7 courses and over 18 hours of actionable video instruction. If you are interested in learning HTML5 and CSS3 to create breathtaking websites then this is the course for you. For more information on the course you can click the big button below…