In case you didn't hear, Facebook will be holding a press event this week… and no it won't be to discuss the fact that there is now hashtags within the social network. The event has been scheduled for June 20th, 2013 and the invitation reads "A small team has been working on a big idea. Join us for coffee and learn about a new product."
Just what could Facebook have up its sleeve this time? Well, initially TechCrunch thought it could be a news-reading application, but now they have heard details that it could be something completely different. According to the sites source Facebook will unveil that Instagram, its popular photo-sharing app, will begin to let people also take and share short videos.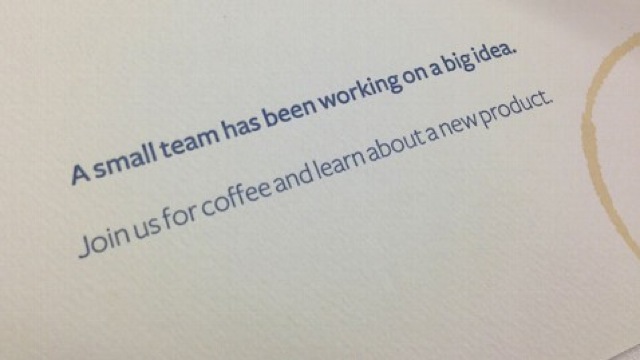 Allowing Instagram users the ability to upload short video, ranging from 5-10 seconds in length, would make a lot of sense considering the rising popularity of similar services like Twitter's Vine, along with Viddy, Cinemagram and Socialcam.
Ever since Twitter released Vine, shares of Vines have surpassed those of Instagram photos dramatically. This probably does have to do with the fact that Twitter no longer shows inline views of Instagram photos, but it is still impressive nonetheless.
We will have to wait a couple more days to see just what it is that Facebook wants to announce this time, but video sharing on Instagram certainly seems believable.