Facebook plans to hold an even on January 15th at its Menlo Park, Calif., headquarters to show you what they're building. The event is scheduled to start at 10 a.m. Pacific Time and should last a few hours, as the invite read that lunch would be served.
At this point unfortunately it is not known what Facebook plans to show us, but for them to organize an event of this scale it must be pretty exciting. This event is actually the first media gathering the company has hosted since it announced various retail partners for its Gifts app.
You can take a look at the invitation below obtained by Mashable.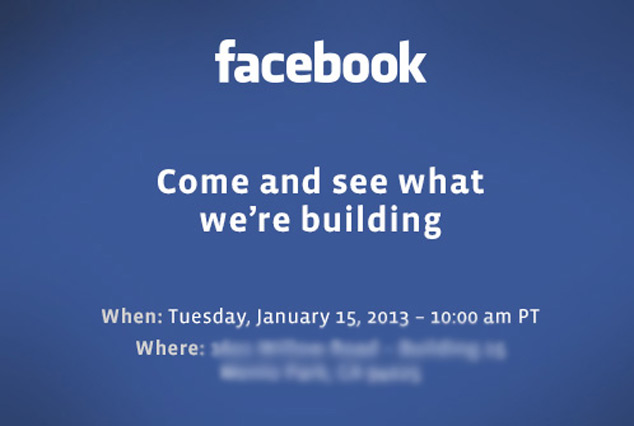 As we sit here and ponder what Facebook could be getting ready to show us, there is a couple different theories floating around. One of them includes a Facebook phone, which Mark Zuckerberg has mixed thoughts about. Last year it was rumored that Facebook could be partnering with HTC to create the world's first Facebook phone.
The second could be a re-designed version of Facebook. A designer by the name of Fred Nerby has created a concept of how Facebook could implement a conceptional and systematic design approach. I could describe it to you in words, but it would be better if you just watched the video below.
What do you think Facebook plans to unveil at their event on January 15th? Let us know in the comments section below.