FireFox 8 Now Available To Download Early From Mozilla's FTP Server
Today LifeHacker reports that the final (public release) version of FireFox 8 is available to download from Mozilla's FTP servers. This means you can currently download the final version of FireFox 8 for Windows, Mac OS X and Linux before its' scheduled release date (November 8h, 2011).
Like FireFox 7, FireFox 8′s biggest focus is on speed and performance to compete with Google Chrome. Other than FireFox 8 being much more responsive, FireFox itself now handles third party add-on installations to avoid security problems from sketchy extensions. One other noteworthy feature is built-in support to search Twitter messages in the browser's address bar.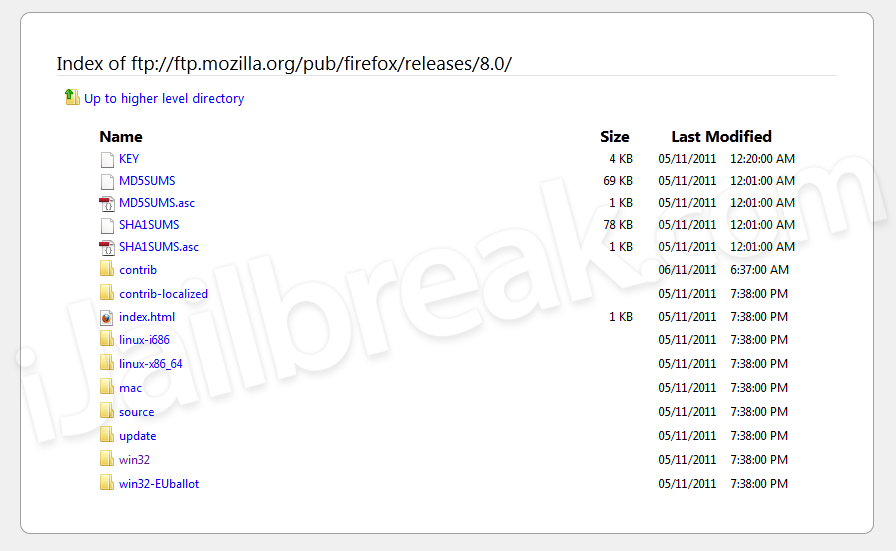 If you are interested in downloading FireFox 8 before the public release on November 8th, 2011 you can click here. Let us know your thoughts about FireFox 8 in the comments section below…
Make sure you stay subscribed through our social media feeds, so that you never miss a beat, by liking us on Facebook, following us on Twitter and joining our circle on Google+.
Hey, you! Join the iJailbreak Insider for weekly newsletters, Jailbreak alerts, contests and more. (No spam, we promise)