It was only a matter of time before Mac OS X 10.5 started losing more and more compatibility with new software, and in the case of Firefox, it looks like that time is now. The latest version of the open source browser, Firefox 17, became available today, and the main change is the removal of support for OS X 10.5 Leopard.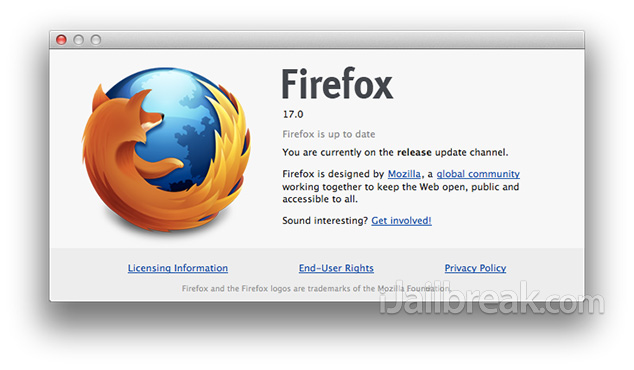 While that will be the change that affects people the most, there's some other stuff included in the update too. There is, as you'd expect, a host of bug fixes and performance tweaks, as well as a couple new features. Those worried about plugin security issues will be pleased to hear about the new click-to-play plugin blocking features, which Mozilla describes in a blog post thusly:
Firefox 17 introduces a new solution for dealing with vulnerable or outdated plugins. Plugins that are blocked with the click-to-play flag will not load by default, but can be easily activated by users. This gives us a more user-friendly way to warn about plugins that should be updated, that give users better control over their browsing experience.
There's also the new Social API, which Mozilla says will enable greater social networking utility inside the browser, including the ability to share things across various social networking platforms.
The browser options for users still stuck on OS X 10.5 are begin to dwindle rapidly, as Chrome already dropped support for the aging OS awhile ago. At this point, most users will be stuck using older versions of their favourite browser, if they can't (or don't want to) update their operating system.