Despite there being a lot of criticism about iTunes, I have never found another music management software that is quite like it. I probably haven't looked hard enough, but iTunes, to me at least, is one of the best music management software available. One of the only problems with iTunes is that when you have a lot of music your library can become cluttered with duplicate songs, multiple spellings for one artist and it is just becomes one big mess.
Sure you can go about manually trying to correct all these issues, but who wants to do that? Do you really have hours to spend on your music library? I can almost assure you that in most cases that answer to this question is a big fat NO. That is why I am excited to offer you a $5 solution that will fix all of your iTunes woes called Leawo Tunes Cleaner.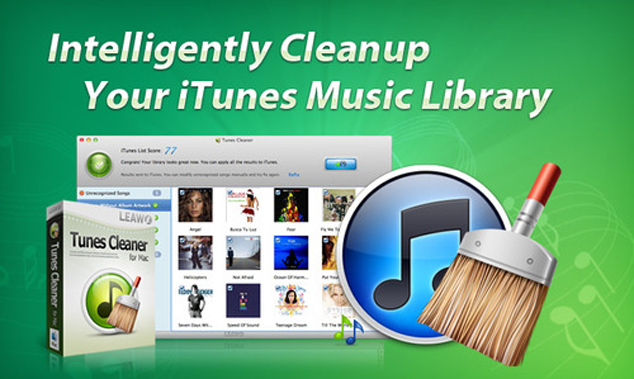 This piece of software costs less than purchasing a few songs from iTunes and will aid you in keeping all of your music organized, which will in turn help make your musical experience that much enjoyable!
Delete Duplicates: Duplicates can accumulate easily on iTunes. Clean 'em up!
Add Proper Album Covers & Artwork: Artwork adds a dynamic to your library that you will not appreciate until you experience it.
Add Missing Info Including Artists & Album Titles : Not only does this look great, but increases functionality on iPhones, iPods, & iPads.
Easy-To-Use Interface w/ Simple Program Operation: So easy that your iTunes will be cleaned and organize upon installation. Only requires a couple clicks to maintain!
If you are interested in learning more about Leawo Tunes Cleaner click here.