Last month RIM announced that a new version of BlackBerry Messenger with free voice call over Wi-Fi would be available by the end of this year. Well, it's here for all of you BBM lovers. With the latest version of BlackBerry Messenger 7.0, you can call your contacts for free over Wi-Fi.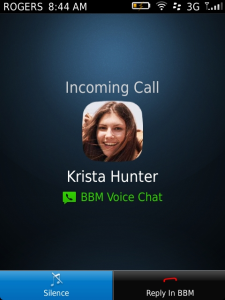 A beta version of BBM 7.0 was sent out to certain people last month to test out the new feature. It has now officially exited the beta testing window and is available for all BlackBerry users around the world. Certain countries where the testing hasn't completed yet, should see the update at a later time. For now, anyone using a BlackBerry device running BB 6 OS or above can install BBM 7.0 and try out the new voice calling functionality over Wi-Fi. Support for devices running BB 5 OS will be available next year. Here's a video from BlackBerry demoing the new free voice calling feature in BBM 7.0:
That's not all. With BlackBerry Messenger 7.0, you also get 16 new emoticons for some extra fun when texting. Then there's automatic upgrade notifications for when there are updates available. Finally, you can now sync all your Groups, Contacts and also your BBM profile with your BlackBerry ID.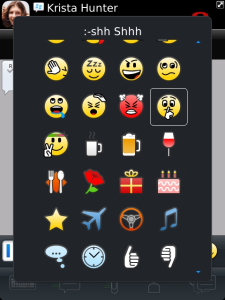 Free voice calls work only over Wi-Fi and not over Edge or 3G. This is because the BBM Voice product team believes that the call quality is better over Wi-Fi and that about 60 million BBM users stay connected via Wi-Fi at most times. If you're running the BlackBerry 6 OS, you can download BBM 7.0 from the App World. This is still no competition to Apple's iMessage and FaceTime services, where you can also make free video calls over Wi-Fi and Cellular.
Download BlackBerry Messenger 7.0 [App World]