If you would like an opportunity to partner with Jaden and Dusty, the founders of iJailbreak.com, you are in luck!
Right now they are looking for a select group of people to partner with who are success oriented, entrepreneurial and positive to essentially "take under their wing." 
Why are they doing this? You might be wondering…
Over the last couple of years iJailbreak.com has transformed the lives of both Jaden and Dusty, and allowed them to live the Internet lifestyle — where you can work from anywhere using a laptop and an Internet connection.
In 2012, thanks to your help, the site generated nearly half $500,000. Below you can see a screenshot of just their Adsense account alone, which is only one of the ways iJailbreak.com is monetized.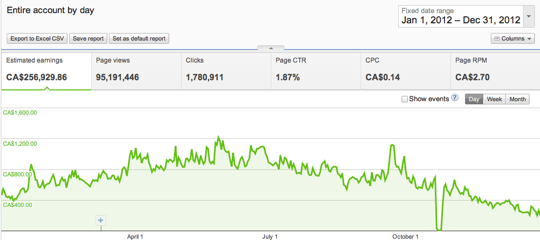 Understand that both Dusty and Jaden worked extremely hard in order to see their success, but they certainly couldn't have done it without you!
That is why recently we partnered with two of the biggest names in the industry — Mark Hoverson and Vincent Ortega Jr. — to give everyday people like the readers of iJailbreak.com an opportunity to succeed with making money online and start your own Internet business.
This opportunity is a community, or "movement", as some people are calling it, by the name of the Internet Lifestyle Network (ILN). It enables entrepreneurial thinkers to leverage the Internet to make money online, and finally stop trading time for money and thinking the 9-to-5 routine is the only one available for them.
It doesn't matter what background you come from…
Whether you have already tried and failed to make money online, or never even considered the idea, you need to understand in order to succeed online, you need the right kind of mentorship to give you guidance, motivation and support to keep you on track with your goals.
Both Jaden and Dusty can provide all of this for you when you join the Internet Lifestyle Network community.
Here's what you get when you join us in ILN:
A customizable blog that will suck the leads right in
Superb hosting for your blog
The Famous 8-Figure Million Dollar Day course
8-Figure Branding And Attraction Marketing course
Solomon CEO Discovery course
8-Figure Facebook Marketing course
ILN's top affiliate training
Access to the ILN support center
Private Internet Lifestyle Network Facebook community
Free coaching from Jaden and Dusty and access to the private A.S.F (Abundance – Success – Freedom) Movement Facebook group
So now you are probably thinking to yourself… "Wow that is a lot; how much does this all cost?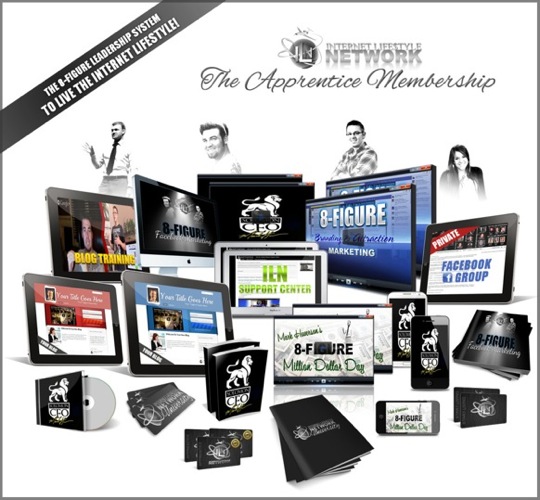 Believe it or not it is a MEASLY $15 when you sign up for the ILN Apprentice Membership, and we guarantee that it will be the best $15 you have ever spent (did we mention there is a 30-day money back guarantee?).
If you are interested in partnering with Jaden and Dusty so we can help you grow your Internet business, 
click here
 to join them.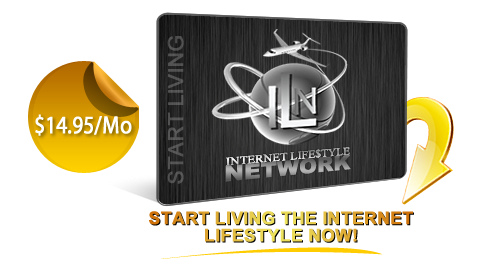 Once you sign up for the ILN Apprentice Membership, either Jaden or Dusty will be in contact with you via email so we can start building your online business together. You will soon experience first hand why they are the best Internet Lifestyle Network sponsor.
If you need more information about the Internet Lifestyle Network, w
atch the video presentation embedded at the top of this page or check out the 
official ILN site
.
Give It A FREE 24 hour test drive… It's On Us!
If you are still not a believer, we will give you 24 hours to test drive the Internet Lifestyle Network completely free. We have nothing to hide, because we are so confident that ILN will allow you to finally stop trading time for money and live your dream lifestyle.
Just enter your email address above and we will direct you to a page where you can register to get instant access to your free 24-hour trial.
There shouldn't be anymore to think about. Get in and 
partner with us right now
, or if you still have your doubts, get your free 24-hour trial.

Don't put off at least giving ILN a try, or a few months down the road when you see how many people we have helped live the Internet lifestyle, you will wish you had partnered with us sooner.
P.S. Connect with Jaden Easton-Ellett on Facebook and/or Dusty Reron on Facebook if you want more information, or you can email: Jaden@iJailbreak.com. Don't forget to check out our new Internet Lifestyle Network blog either.