Right now the founders of iJailbreak.com, Jaden Easton-Ellett and Dusty Reron are looking for a select group of people to partner with who are success oriented, entrepreneurial and positive to "take under their wing." 
Why are they doing this? You might be wondering…
Over the last couple of years iJailbreak.com has transformed the lives of both Jaden and Dusty, and allowed them to live the Internet lifestyle — where you can work from anywhere using a laptop and an Internet connection.
In 2012, thanks to your help, the site generated nearly half $500,000.
Below you can see a screenshot of just their Adsense account alone, which is only one of the ways iJailbreak.com is monetized.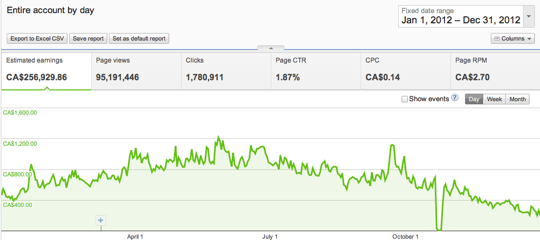 Understand that both Dusty and Jaden worked extremely hard in order to see their success, but they certainly couldn't have done it without you!
That is why recently we partnered with two of the biggest names in the industry — Mark Hoverson and Vincent Ortega Jr. — to give everyday people like the readers of iJailbreak.com an opportunity to succeed with making money online and start your own Internet business.
This opportunity is a community, or "movement", as some people are calling it, by the name of the Internet Lifestyle Network (ILN). It enables entrepreneurial thinkers to leverage the Internet to make money online, and finally stop trading time for money and thinking the 9-to-5 routine is the only one available for them.
It doesn't matter what background you come from…
Whether you have already tried and failed to make money online, or never even considered the idea, you need to understand in order to succeed online, you need the right kind of mentorship to give you guidance, motivation and support to keep you on track with your goals.
Both Jaden and Dusty can provide all of this for you when you join the Internet Lifestyle Network community.
Here's what you get when you join ILN: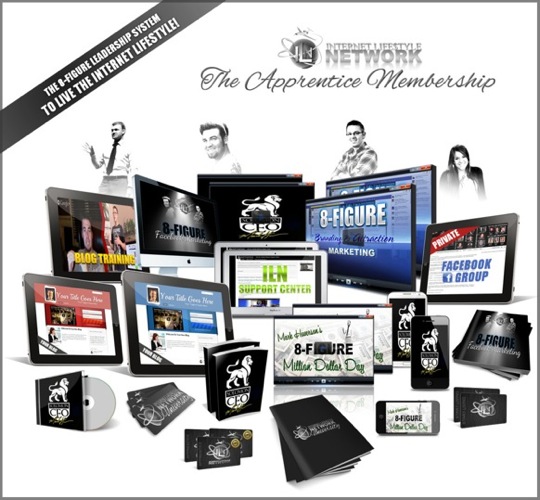 Unlimited customizable blogs that will suck the leads right in
How to create an AMAZING blog course
"DreamScaping" your new lifestyle course
The Famous 8-Figure Million Dollar Day course
How to sell by "getting inside people's hearts" course
The "Viral Magnet" Daily promo strategy
ILN's top affiliate training
Private Internet Lifestyle Network Facebook community
This is what I will give you as a bonus:
Access to the Aestrepreneur Academy (created by Jaden Easton-Ellett) which includes:

$500k Blogging Academy Course
Ninja Facebook Sponsoring Course
Webinars, Resources and so much more

Personal mentoring from both Jaden and Dusty
Weekly Google Hangouts to mastermind and set/reach goals
So now you are probably thinking to yourself… "Wow that is a lot; how much does this all cost? 
It's a FREE. Right now you can sign up for the Internet Lifestyle Network's Apprentice Membership completely free for 7 days.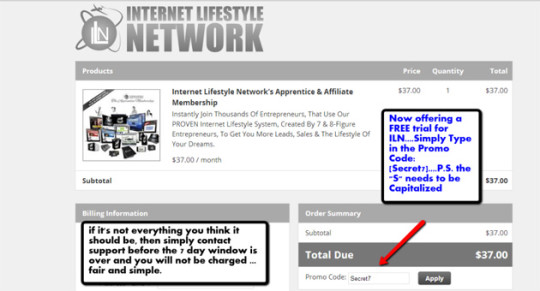 After that if you decide you like the training, mentorship and community (which we know you will) it's $37/month. Just enter the coupon: Secret7 (capital S) during the checkout.

If at any point during the 7 day free trial you want to cancel simply contact Jaden or Dusty or support@internetlifestylenetwork.com.
As soon as you sign up for the ILN Apprentice Membership, either Jaden or Dusty will be in contact with you via email so we can start building your online business together. You will soon experience first hand why they are the best Internet Lifestyle Network sponsor.
Don't just take our word for it though. Check out some of these testimonials we receive almost daily.
Here's one from the 7-figure earner and ILN co-founder himself:
This is what Kylie a 6-figure earner and rockstar herself had to say:

Who could forget Fraser McDonald, aka F-Mac a 6-figure earner, who challenged us to a wee sponsoring contest hehe: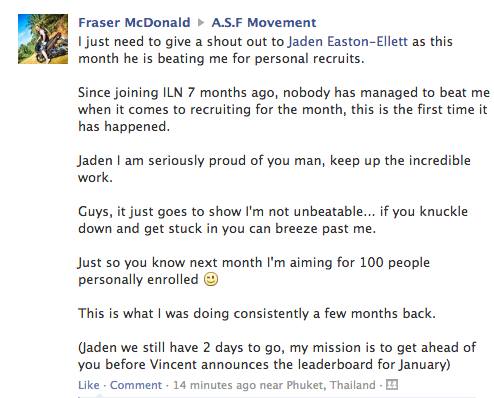 And here's Leigh who I am super proud of, she's been taking advantage of our mentoring and ILN for her Plexus business:

And Majd, a beast who sponsored 2 people within 12 hours of joining ILN (bleeped out the F-bomb lol):

And Ryan giving a shoutout from a recent Webinar:
And Chika (referring to a free course we released recently):
And Alex dropping us a testimonial:

Ready to build an online lifestyle business you can be proud of?
Without ever picking up the phone, selling to friends and family or doing anything hypey or high-pressure.
Cl-cl-cl-click that mouse:
If you need more information about the Internet Lifestyle Network, watch the video at the top of this page or check out our internet lifestyle network blog.
Don't put off partnering with Jaden and Dusty, or a few months down the road when you see how many people we have helped live the Internet lifestyle, you will wish you had partnered with us sooner.