It has been known for quite some time that the U.S. Federal Aviation Administration (FAA) was going to relax on its restrictions regarding the use of personal electronic devices such as iPhones and iPads during commercial flights, and today it looks like things will finally be moving forward.
The FAA will now be allowing the use of certain electronic devices during all phases of flight. Yes, this includes both takeoff and landing.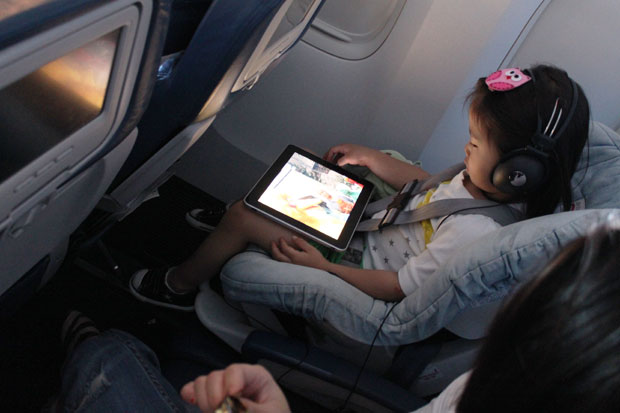 It is a known fact that we have been able to use devices while the plane is in the air, but you will no longer be forced to turn them off and put them away at certain times. This comes after the FAA determined they can safely relax rules on portable electronics from getting input from a group of experts, including representatives from airlines, aviation manufacturers, passengers, pilots, flight attendants, and the mobile technology industry.
Passengers will eventually be able to read e-books, play games, and watch videos on their devices during all phases of flight, with very limited exceptions. Electronic items, books and magazines, must be held or put in the seat back pocket during the actual takeoff and landing roll. Cell phones should be in airplane mode or with cellular service disabled — i.e., no signal bars displayed — and cannot be used for voice communications based on FCC regulations that prohibit any airborne calls using cell phones.
Unfortunately even with the FAA announcing these changes it won't get implemented right away. It is up to the airlines to change their procedures, and some won't be able to change right away. But it was stated that by the end of 2013 all airlines should switchover to allowing the use of personal electronics during all phases of flight.
You can read of official press release from the FAA right here for more details.