It is no question that Android is starting to look more polished and refined, but I would in no way say it is at iOS' level. For the most part this has to do with iOS developers taking more time to make their apps look better and of course the App Store's more closed approach.
If you asked Chris Hulbert — an iOS developer who had an internship with Google for a few months — why Android isn't at the same level as iOS in terms of design, it would be because Google doesn't take design as seriously.
Although you might find the fact that Google is hiring iOS developers strange, it really isn't. Google has numerous apps in the Apple App Store and relies on a strong iOS development team to keep these apps updated and of course launch new ones. This isn't to say that Google is iOS-orientated in any means. According to Hulbert, almost everyone is Android users at heart, which could "possibly" be to do with Google giving all of its employees the latest Nexus devices free for Christmas. Hulbert says "there's nary an iPhone to be seen in the place besides the test units in the iOS teams."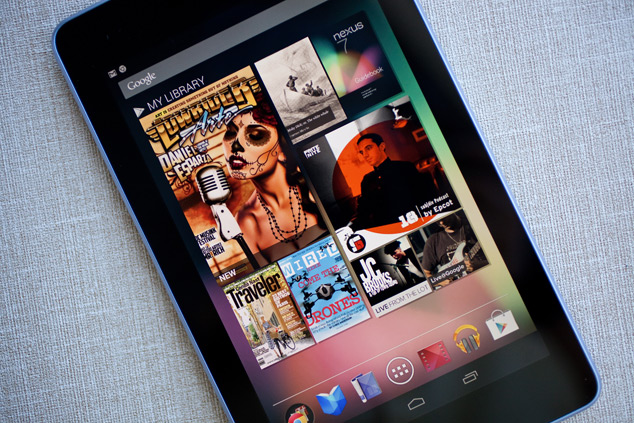 The first thing Hulbert has to say about how Google's app development differs from an average iOS app developers design process is the following:
As an iOS dev, I'm used to a design-first approach: someone in a suit dreams up their app, tells the UX guy who comes up with wireframes (aka scribbles on paper of each screen), then the designers mock up each screen exactly how they want it to look, and it is finally passed to us developers to make the magic happen as close as possible to the designs.
This design process seems to work very well and is something Google needs to pick up on. For the record, it isn't that Google doesn't have the resources to create some great designs, it just isn't at the top of their priorities.
However at Google it was noticeable that designs aren't really taken seriously. Which explains things like android's less-than-beautiful UI, and google's generally noticeable lack of focus on design.
Hulbert further mentions that the reason why the new iOS Google Maps looks so good is because Google actually put design first for once. If you are interested in a quick overview of what it is like to be a developer at Google the entire blog post from Hulbert is worth the read.