Apple released the iOS 7 beta 2 firmware yesterday and although we gave a brief overview of some of the new additions we wanted to go into further detail on what has changed in the second iteration of iOS 7. The biggest focus on iOS 7 beta 2 was fixing bugs and improving performance, but the Fruit Company did add some new functionality at the same time and of course released the first iPad beta build of iOS 7.
Male And Female Siri Voices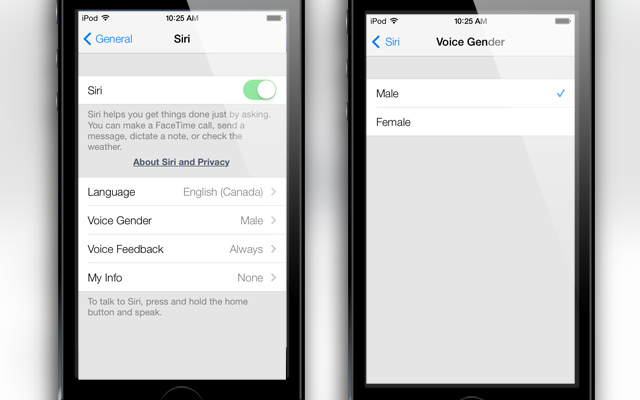 The first addition to iOS 7 beta 2 was the new Male and Female voices that Apple announced would be part of iOS 7 at the WWDC 2013 keynote. These new voices were missing from the first beta, but they can now be activated in Siri's Settings panel. The Female voice sounds much more natural and more human-like compared to the original Siri voice. In a lot of ways it kind of feels like the Google Now voice, which definitely isn't a bad thing. The Male voice is definitely a change and although it doesn't sound quite as good as the female voice it is nice to have greater choice when it comes to the gender of your personal assistant.
Return Of Voice Memos
One surprising thing about the first beta version of iOS 7 was that the Voice Memos app was completely missing. It was thought that Apple could be removing the app entirely, but it looks like this is not the case. The Voice Memos app has returned in iOS 7 beta 2 and it has a brand new icon along with a flatter user interface. There is no more skeuomorphic elements to the Voice Memos app anymore as you can see in the image above. As for functionality-wise nothing significant has changed, it is still the same old Voice Memos app just with a fresh coat of paint.
Messages App Improvements
Surprisingly Apple has spent some time improving the Messages app in iOS 7 beta 2. There is now round contact photos displayed next to every message in group chats. Unfortunately the contact photos appear not to work in single person conversations for the time being. Among other things there is thicker text on the Send button, enhanced send animations and also timestamps for each message. You simply swipe to the right on a message to reveal them.
HDR Photography On iPad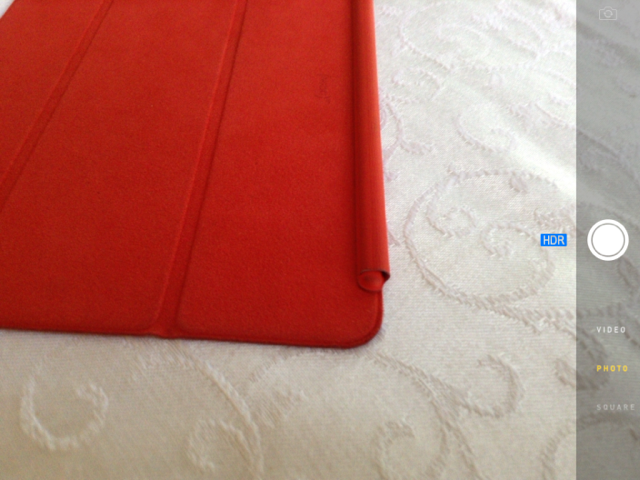 Besides the fact that iOS 7 beta 2 landed on the iPad, Apple has actually enabled HDR photography for the iPad that will increase the quality of the photos you can take on your tablet. Having the ability to toggle HDR is useful when shooting in low-light conditions and also when shooting darker objects under direct sunlight.
Misc Improvements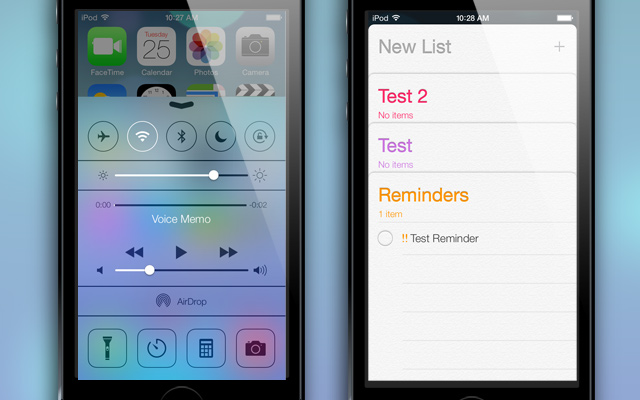 There was a ton of other small things that have changed in iOS 7 beta 2 that include Spotlight searching being quicker, multiple bug fixes in both functionality and user interface in the Music app and smoother Multitasking thanks to increase reliability when swiping to close applications. Automatic iCloud backups have been re-enabled as well, along with the Reminders app and Control Center getting a slight redesign.
Let us know if you notice any additional changes in iOS 7 beta 2 in the comments section below.