If you have tried to get your hands on a gold iPhone 5s at your local Apple Store then you probably have realized that it isn't an easy task at the moment. When Apple launched the iPhone 5s they only had a severely limited stock of the gold iPhone 5s and that created a bottleneck.
Instead of entering your zip code on Apple's website daily seeing if your local store has any gold iPhone 5ses in stock a new website has been created solely for this purpose. The site called iPhone Check scrapes data from store.apple.com for the most up-to-date info on local pick-up options.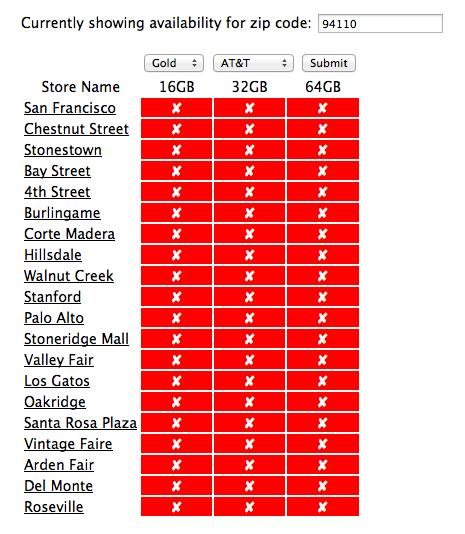 You simply use the drop downs to select the color and carrier you want and a chart will appear letting you know which stores have stock of the 16GB, 32GB and 64GB units of your choice. Red squares of course indicate non availability, while green squares mean stock is available.
It's without a doubt a bare bones website, but it does the job and is still extremely useful for those searching for a gold iPhone 5s.