There's a reason why Apple included a high resolution 'Retina' display on their flagship MacBook Pros: The displays are great for line art and video editing, they can fit a lot of detail on screen, and customers really like the display. The problem with the Retina display on premium MacBook Pro models is that the displays make software that was not designed for the high resolution look like garbage.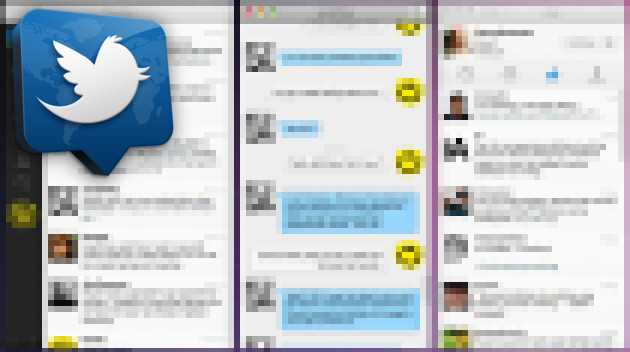 The 15″ MacBook Pro with Retina display has been available since June, so you'd think that–at the very least–all the major, active apps for the platform would have updated to support Apple's future-oriented high resolution standard. You'd think that it would be top priority for Twitter, the ubiquitous social microblogging platform, would be first in line to have their Mac app updated for Retina, but for some reason that hasn't happened. The official Twitter app remains blurry and outdated, while the company places more restrictions on third-party apps.
Luckily for high-resolution Mac users, an independent developer named Deniz Edincik–along with credit to the developers of the reverse-engineering tool 'Hopper'–patched the official Twitter app with support for retina resolution screens. You have to wonder what Twitter was doing, when they could have hired just one person to patch their software.
Edincik has posted several versions of the patched app on the MediaFire filesharing website. The current working version also seems to be hosted on MediaFire; though if you get an error that the Twitter app is damaged and can't be opened, Edincik has suggested using this file instead (link)
Screencap credit to Cult Of Mac.
Did the patched Twitter client work on your MacBook? Share your thoughts in the comments section below.