In a recent interview with the Wall Street Journal Tim Cook has gone on to share some interesting details.
First of all it was discovered that Apple repurchased $14 billion of its own shares which is part of the company's buyback program it announced last year. So far Apple has bought back more than $40 billion of its shares over the past 12 months, which is the highest for any company in a similar time span.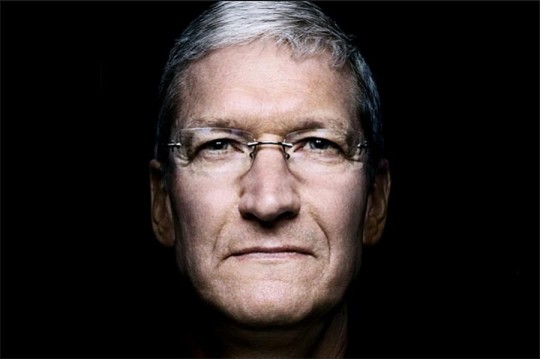 This reduces Apple's overall share count which gives every remaining investor a slightly bigger proportionate stake in the company, and with a lower share count comes increased earnings per share.
Tim Cook also reiterated the fact that Apple has plans to launch products in a new category:
"There will be new categories. We're not ready to talk about it, but we're working on some really great stuff," Mr. Cook said. When asked whether a new product category could mean an improvement on an existing product like an iPad Air, a lighter version of its tablet computer, or new services such as mobile payments, Mr. Cook declined to comment.

He said that anyone "reasonable" would consider what Apple is working on as new categories.
He further elaborated that he sees Apple as a "growth company" with the potential for significant opportunities to expand existing products like the iPhone. This could of course be hinting towards an iPhone with a larger display.
Cook also stated that the company is aiming towards becoming the largest smartphone maker in the world:
"I don't view that as being satisfied with being small or however you want to define it," he said. "I just want to say that the macro thing for us is making a great product and we must do that. If we can't do that, we're not going to force ourselves to hit a price point that makes us produce a product that we're not proud of because we lose who we are in that. We're not going to do that."
More or less these are things we already knew from the rumor mill, but it is great to hear it from the man himself and certainly builds on the excitement for what's to come.