A fresh report surfaced earlier today that states that Apple will release three models of the iWatch in two sizes. According to Taiwan's Economic Daily newspaper, the iWatch will come in two sizes; 1.6 and 1.8-inches and there will be three models to choose from.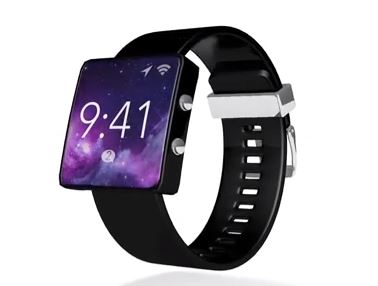 One model will feature a 1.6-inch display, while the other two will have 1.8-inch displays. The report also suggests that one of the 1.8-inch models will come with Sapphire glass. Like the leaked iPhone 6 front glass which is also said to be made of Sapphire, one of the iWatch models could also use Sapphire for its front glass.
A report that came out in April also suggested that the Apple iWatch will come in two sizes. Other reports also state that the iWatch will feature lots of sensors that will collect health and fitness related data. It has also been rumored that the iWatch may have a 2.5-inch display. 
Apple will reportedly announce the iWatch in the third quarter of 2014, which contradicts other reports suggesting a delayed November release. We seriously do not know what Apple has in store for us or why the leaks are all so different. What do you think of this new report? Will there be an iWatch later this year?