Samsung is often times known for creating ads that stir up a lot of controversy. A new ad for the Galaxy S4 that is currently airing in Iceland is a perfect example. After watching the ad you will probably agree that it is one of the weirdest smartphone commercials you have ever seen.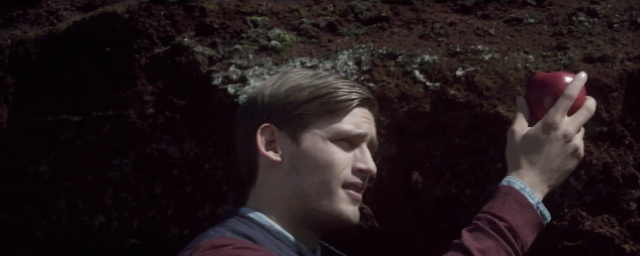 Not only does it features some dancing ninjas, but the individual is trying to use an Apple as a phone. This of course is an obvious dig at Apple, but a poor one at that. As you can probably guess using an Apple as a phone won't get you very far and the individual gets frustrated.
Luckily, however, he gets his hands on a Galaxy S4 and is then joined by dancing ninjas… so it all panned out for him.
There is definitely a cultural difference between Iceland and North America, but I think we can all agree this is a weak attempt by Samsung's marketing team to promote the Galaxy S4. What do you think of the commercial? Share your thoughts in the comments section.