So if you have an iMac, an iPad, an iPod Touch, and an iPhone all sat next to your Apple TV, yet still don't feel like you have enough "Apple" in your life, then this short list of random and strange Apple inspired products, may be just for you!
1 – Apple Coasters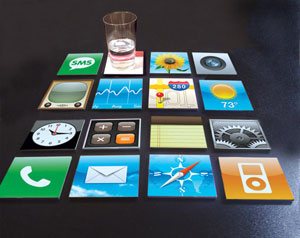 That's right, you can now turn your coffee table into a life size iPhone with these quirky icon coasters.
One of the more raunchy accessories for the Apple geek, but non the less entertaining.
3 – iPhone Doormat
Possibly my favourite of the list, the picture says it all.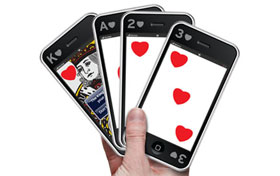 For when you become bored of the iPhone card game apps, you can play real cards ;)
5 – iPhone Earrings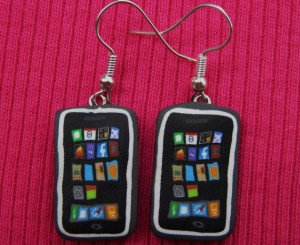 What better way to express your love for your iPhone, than buying matching earrings!