It is no question that smart watches and wearable computing is all the craze right now. Just yesterday we showed you a revolutionary armband that allowed you to control technology with the muscles in your arms. Today we are here to show you another Bluetooth smart watch that is currently undergoing development called Buddy.
Buddy is probably the most feature ridden smart watch you will come across. It allows you to do stereotypical smart watch tasks like check notifications, but has a lot more functionality than a lot of watches on the market today. You can, for example, control your smartphone (initiate calls, control music), relay data (turn by turn navigation), display smartphone content (pictures) and so much more.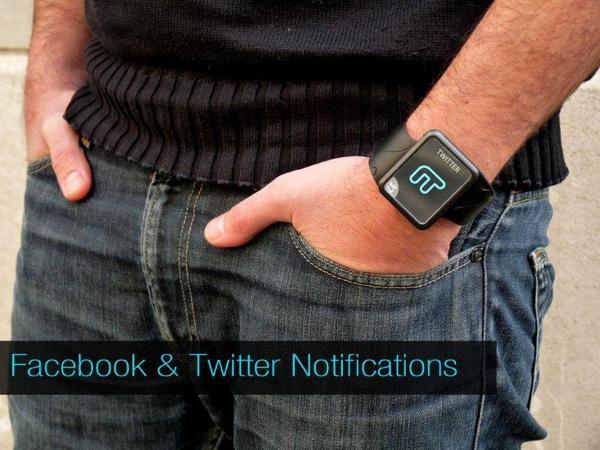 More impressively Buddy features up to a 10 day battery life or 2 week standby time. You can take a look at all of Buddy's features below:
TIME: time taken from the smartphone
CALLS: the watch vibrates and shows who is calling(if the caller is in our smartphone phonebook) or shows the caller's phone number. You can accept or refuse the call. If you accept the call, just pick up your smartphone. Received calls, missed calls and calls send lists are displayed as well.Calls can be initiated via Bluetooth.
TEXT MESSAGE: when a new message is received, the watch vibrates, and the message can optionally be displayed.
MMS: when a new multimedia message is received, the watch vibrates and  the message can optionally be displayed.
EMAILS: when a new email is received, the watch vibrates, your inbox is displayed and you can select the email to read it.
CALENDAR: When a calendar event is due shortly, the watch vibrates and the event is displayed.
PHOTOS: Display the photos from you smartphone gallery.
MUSIC: Remotely control all your smartphone music features.
GPS: Display all GPS features from your smartphone.
FACEBOOK: Display all notifications from Facebook.
TWITTER: Display all notifications.
UPDATE: the watch can be updated using the USB port located at the end of the band.
Buddy is a crowd funded project currently on Indiegogo that is trying to reach a goal of $320,000. At the time of writing this article Buddy has reached about $50,000 in funding with 34 days left to go.
What do you think of Buddy? Is it innovative enough to stand out from the crowd or are you getting tired of hearing about smart watches? Drop us a line in the comments section below.