A couple of days ago we told you that Aaron Sorkin was going to be writing the screenplay for Sony's upcoming Steve Jobs movie based off Walter Isaacson award winning biography. According to Reuters however, Sorkin is unsure on how to actually write the biopic. He definitely knows what he does not want to be in the screenplay, but he currently knows so little about what he will be writing about; as we told you earlier today.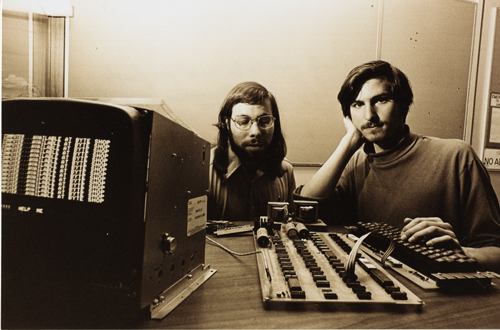 At this time Sorkin is currently busy working on his upcoming HBO drama "The Newsroom," but he plans to dive into Sony's Steve Jobs biopic in late June. An interesting tidbit of information that we haven't discussed though is that Steve Wozniak himself will actually be "tutoring" Sorkin on Steve Jobs.
He said that Apple co-founder Steve Wozniak has been hired by the film studio as a "tutor" on all the technical aspects of computers and on Jobs himself. Wozniak and Jobs founded Apple from a garage in 1976. Wozniak stopped working for the company in 1987 but kept in touch with Jobs until his death.
With Wozniak consulting with Sorkin I am sure we will get a true and accurate appraisal of Steve Jobs earlier years. What do you think of Wozniak tutoring Sorkin on writing the screenplay for Sony's Steve Jobs biopic? Share your responses and further thoughts in the comments section below…