If Bill Gates and Steve Jobs were in a rap battle who would win? While this isn't probably a question you ask yourself on a daily basis, the folks over at Epic Rap Battles Of History have created their latest comical song/video featuring these two great visionaries.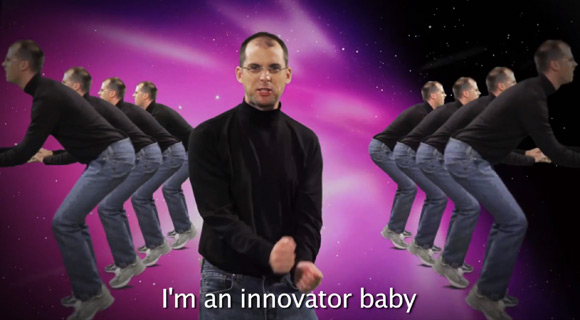 Despite whether you have significant knowledge of both Apple's and Microsoft's history you will definitely want to check out the video for a few laughs embedded below:
This video is probably a little harsh on both Steve Jobs and Bill Gates, but that is what Epic Rap Battles Of History is known for. They have done videos on a whole bunch of other well-known individuals/icons (to say the least) such as Justin Bieber vs Beethoven, Master Chief vs Leonidas, Michael Jackson vs Elvis Presley and many others.
Who do you think won this rap battle? Steve Jobs or Bill Gates? Share your responses and further thoughts in the comments section below.