Steve Jobs' house in Palo Alto where he grew up, co-founded Apple alongside Steve Wozniak and built the first hundred Apple 1 computers was just made into a historic site.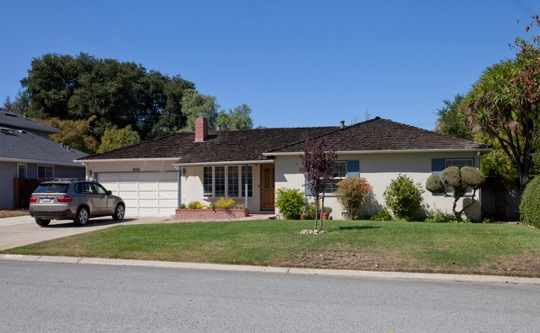 According to Mercury News the Los Altos Historical Commission voted unanimously to add the property at 2066 Crist Drive in Los Altos, California to its list of historic resources.
The vote is the culmination of a two-year effort by the commission to preserve the one-story, ranch-style home as it stands. Chairman Frank Bishop praised the work of his colleagues and city staff, which included extensive research and a property evaluation.
Chairman Frank Bishop said "the documentation looks very complete — better than some of the books as far as accuracy goes."
Eventually the house will be listed on the Registry of Historic Places and despite the houses current owner, which is Steve Jobs' sister Patricia Jobs, the commission did not need her permission. But she could appeal the decision to the city council.
It is no wonder why the city would want the house to become an historic place and Commissioner Sapna Marfatia further elaborated on why they went ahead with the decision "Steve Jobs is considered a genius who blended technology and creativity to invent and market a product which dramatically changed many industries. His influence is expected to be felt by multiple generations forthcoming."