It was on this day that the genius behind one of the most valuable companies on earth passed away after battling a rare form of cancer caused by a metastatic neuroendocrine tumor on the Pancreas. Jobs was age 56 at the time, and actually passed away one day after the launch of the iPhone 4S.
Whether you loved him or hated him, one cannot argue that Jobs was an extremely influential man and in a way can be credited to starting the mobile phone revolution. Sure mobile phones would have evolved into what we are calling smartphones today, but Apple really pushed the envelope when it introduced the iPhone. To the point where other phone manufactures had to play catch up for the next couple of years. Obviously the iPhone wasn't the only innovative product Apple introduced under Jobs leadership, but it is definitely one of the most iconic.
When you think about all of Apple's products – the iPhone, iPod, iPad and of course their Mac lineup – it is hard to imagine them not being apart of our lifestyle. And although some people consider Jobs management tactics and business practices to be questionable, it was all necessary to accomplish what he did in his lifetime. For those of you who read Walter Isaacson's best selling biography on Jobs you will realize there is an incredible story behind his success, and it is a story worth reading if you have not already.
"For something this complicated, it's really hard to design products by focus groups. A lot of times, people don't know what they want until you show it to them." – Steve Jobs
It is hard to argue that fact that Apple has not changed under the new leadership of Tim Cook, but whether this is a bad or good change is hard to say. As International Business Times points out, if anything Apple seems to have lost their magic this past year from all of the leaks of its products.
When you take a look at the iPhone 5 for example, this is one of the first years where there was so many leaks that nothing was surprising when Apple introduced the handset. Another example is the iPad Mini, and although Apple hasn't officially announced the product yet, it is widely believed the rumor mill will once again prove to be true.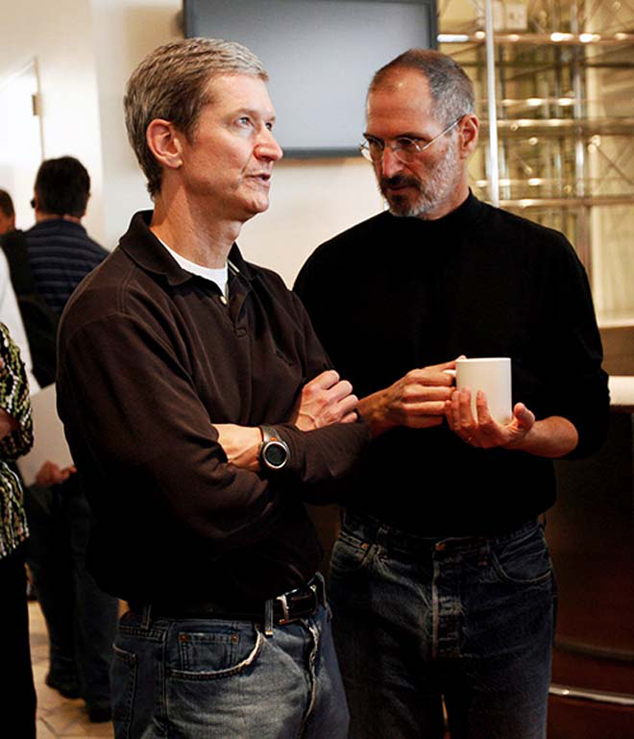 It is a possibility however, that this sense of Apple losing its magic is not because of leaks, but rather people expecting another product that is as revolutionary as the iPhone or iPad was. When Apple introduced both of these products, the reason they were so highly esteemed is because there was nothing like them on the market. Fast forward a couple of years and now there are more smartphones and tablets resembling Apple's that they do not seem nearly as innovative as they were when they were first introduced.
As such the question now becomes not has Apple lost their magic, but can Cook match Jobs' ability to innovate and seemingly predict future trends? Sound off in the comments section below.