Are you getting excited or what? jOBS, or should I say JOBS as it is now being marketed as (I guess the lowercase j has finally been ditched) will be premiering at the Sundance Film festival and then it will hit theatres on April 19th. To start hyping up the movie, Open Road Films has published the first teaser trailer for JOBS that portrays Steve Jobs (played by Ashton Kutcher) raving about the operating system that Apple co-founder Steve Wozniak (played by Josh Gad) created. Although Jobs knows deep down the operating system will be a huge commercial success, Wozniak isn't so sure and requires some convincing.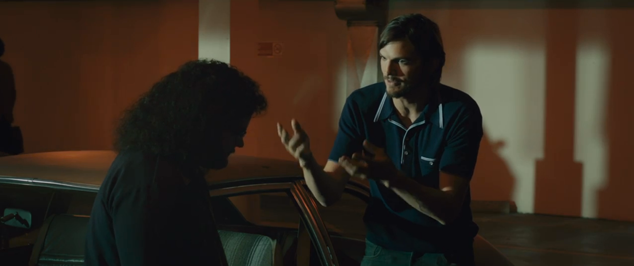 Perhaps one of the most profound moments of the clip is near the end when Wozniak says "nobody wants to buy a computer,"  and Jobs replies "how does somebody know what they want if they've never even seen it?" If nothing else this clip will give you a look at how well Ashton Kutcher got in to the role of Steve Jobs.
Unfortunately if you are not attending the Sundance Film Festival you will have to wait three months for the movie to arrive in theatres. What do you think of the first clip from the JOBS biopic? How has Ashton Kutcher pulled off the role? Drop us a line in the comments section below and let us know your thoughts.