The Piper Jaffray analyst Gene Munster, yes the iTV analyst, has been regularly assessing Siri's accuracy in terms of correctly interpreting and answering queries ever since the release of iOS 6.
Now he has just released the latest Siri report card (via MacRumors), noting that Siri has improved under iOS 7, especially in terms of being able to properly interpret questions being asked.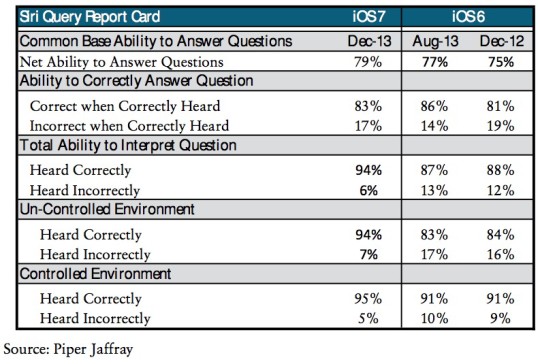 Munster said "The primary improvement between Siri in iOS 6 and iOS 7 came from its performance in noisier areas, where Siri was able to translate better through a noisy environment (94% vs. 83% correct in Aug iOS 6). Based on our testing, iOS 7 Siri's net ability to answer questions (factors in questions not correctly understood) improved to 79% from 77% in August with iOS 6."
Another notable change with Siri in iOS 7 is that it is less dependent on Google. We saw this when Siri shifted to utilizing Bing, Wikipedia and WolframAlpha for making most queries that rely on a data connection. In Munster's most recent testing, only 4 percent of Siri's answers relied on Google, compared to 17 percent in August testing and 27 percent in December 2012.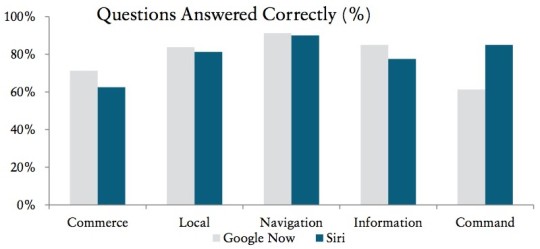 In comparison to Google Now Munster has stated that the two services are now essentially tied, with Google Now just barely holding the upper hand in areas such as commerce and information. One strong area with Siri, however, is in operating system controls.