Earlier today at the Los Angeles International Auto Show, General Motors announced that they're finally rolling Siri integration to the Chevrolet Spark (1LT, 2LT) and Sonic LTZ / RS vehicles starting early next year. This is good news for anyone who wants to use Siri without holding the Home Button while driving.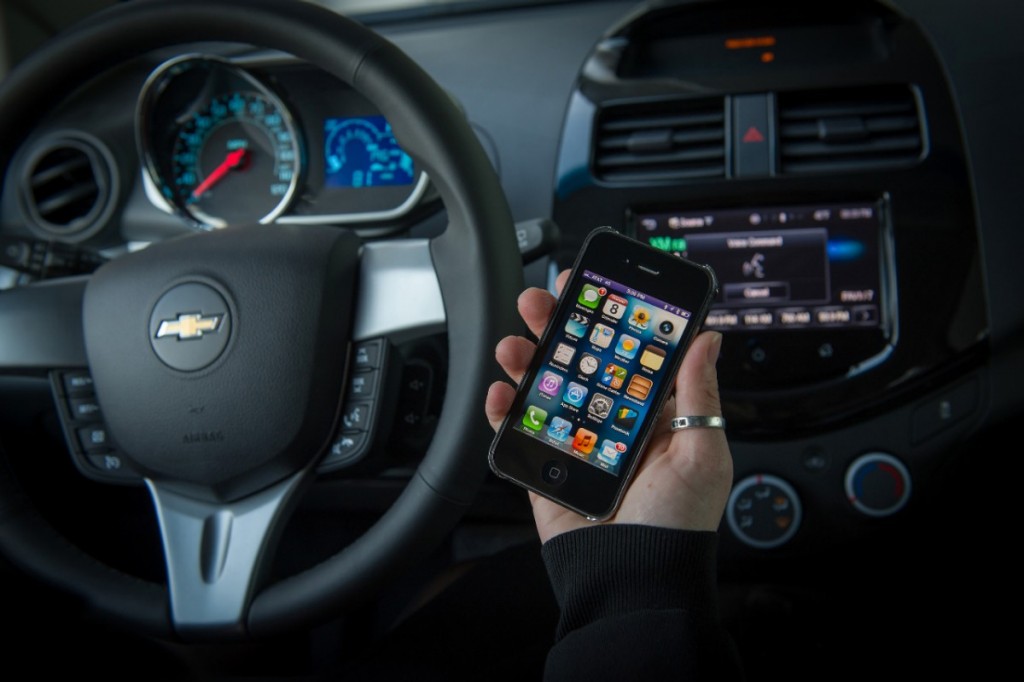 In June Apple announced that various car manufactures will be integrating Siri to their infotainment systems. This feature, known as Siri 'Eyes Free', will enable you to speak to the virtual assistant on your iPhone 4S, iPhone 5, iPad Mini or iPad 3rd / 4th generation, without using the Home button. General Motors is the first to bring you this feature and it works with the MyLink Infotainment systems on the respective cars. You can use all those Siri commands while you're driving around in your Chevy Spark or the Sonic. Cristi Landy, Chevrolet marketing director for small cars stated:
"It says a lot about our commitment to small-car customers that Chevrolet has announced that Siri Eyes Free capability will be available in the Spark and Sonic well before the luxury brands. Safe, easy, reliable and portable connectivity is a top priority for our customers, and Siri complements MyLink's existing capabilities to help deliver an incredible driving experience."
To use Siri, you simply have to connect your iPhone or iPad to the cars MyLink system via Bluetooth. Once connected, you can use the dedicated Siri button on the steering wheel to call someone, send, read out text messages and iMessages, get game scores, play songs from iPod or the Radio etc. Watch the video showing how Siri works in the new 2013 Chevy Spark below:
You cannot however, ask Siri questions that require it to show the results on a web page. For example, questions like 'Search the web for pictures of Ducks' will not be answered. At all times the screen will stay off, minimizing distractions and battery drain. It is time to get a new Chevrolet Spark or Sonic and use your favorite personal assistant while driving, without distractions. While you're at it, why not get a custom dashboard enclosure for the iPad mini from Soundwaves of Tampa. Other vehicle manufactures are also supposed to use the Siri 'Eyes Free' feature on their cars as well.
What do you have to say about the Siri 'Eyes Free' feature? Let us know in the comments section below.