Before the new Apple iPad was launched on March 7th, there were many rumors about the company also launching a new Apple television. Not the Apple TV, but a fully fledged HDTV with loads of awesome features and even Siri. Yes, the personal assistant was something that everyone wanted the Apple television set to have. Imagine asking your TV to change the channel or look for a certain program or search for things online. Wouldn't it be a delight? Or would it?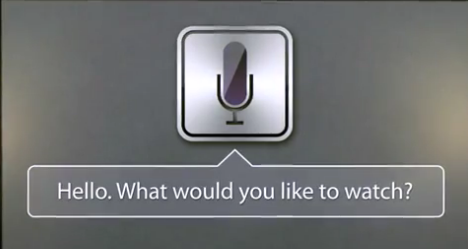 The following video, created by Tripp and Tyler, shows us what Siri on an Apple television would be like. It wouldn't be able to listen to what you're saying as you would be too far away from the TV, and that would cause it to go berserk. Check out the video after the break:
Oh, by the way, this is called SuriTV, not SiriTV! The video is just an imagination, so of course, Apple wouldn't do a sloppy job like this. It's, however, a good way to start your day! Tell us what you think of SuriTV and would you like to have Siri on a future Apple television?